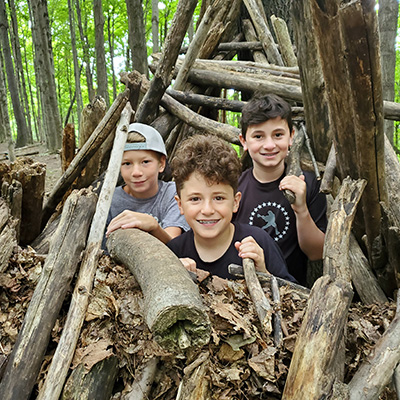 Click here for pricing and more details!
Classic Summer Camp
A Baltimore Woods summer tradition for over 35 years!
This is the core of our summer camp programming, week-long day camp adventures that promote discovery, physical fitness, problem-solving skills, social interaction, and awareness through direct contact with the natural world. Campers will find crayfish in the streams, build forts on Peanut Hill, explore the wonders of the beaver pond, catch frogs at Phillips Pond, build a campfire, roast hot dogs, get up close and personal with the swamp, play classic Baltimore Woods camp games like Camouflage and Kick the Can, make new friends, learn about the trees and birds, and get connected to the natural world in real and meaningful ways.
Our camp counselors are experienced in working with children, including NYS certified teachers, who have an eye for safety and know how to have healthy fun outdoors. Counselors are all certified in CPR and carry walkie-talkies and first aid kits at all times. Our camp health director is on site during camp hours to support the counselors and oversee the health and safety of camp. 
Camp runs daily from 9am-3pm, children sign up on a week-by week basis. Campers are encouraged to attend multiple sessions, as every week provides something new and unexpected.
Check out some of the fun features at Classic Camp!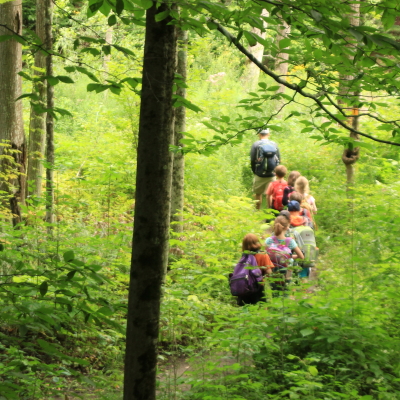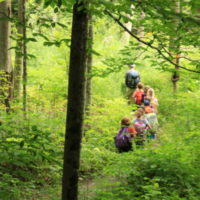 Hiking:
Campers have 270 acres and six miles of trails to explore throughout the week – each trail brings new discoveries and adventures!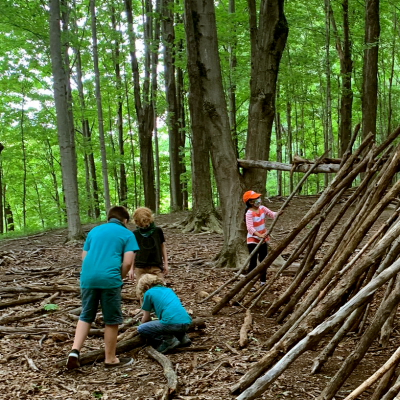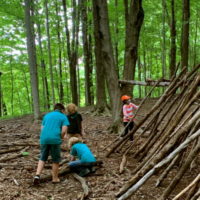 Fort Building:
A favorite childhood activity for generations, campers build shelters from logs, sticks, and leaves on Peanut Hill.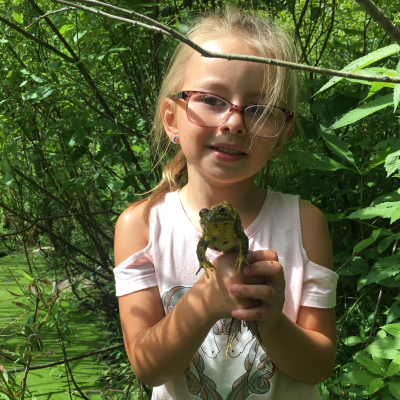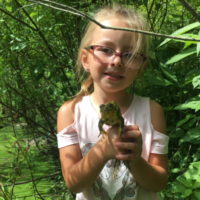 Phillips Pond:
Where turtles and frogs reign in abundance, an old farm pond ripe for exploration.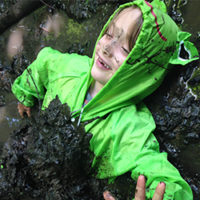 The Swamp:
A highlight of camp for more than a decade has been the "swamp day," when the campers voluntarily immerse themselves in mud, getting as muddy as they possibly can.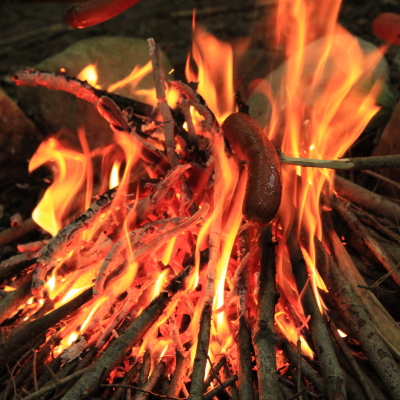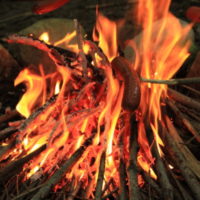 Cookout Day:
Almost a rite of passage, campers learn how to cook hot dogs over an open fire. Don't forget the marshmallows!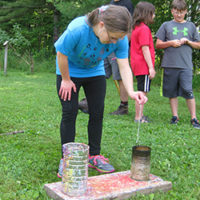 Candle Making:
Harkening back to the original establishment of Baltimore Woods as a nature center, campers will have the opportunity to make their own hand-dipped candles.
Details:
Campers must be 5 years old.
The camps will be led by experienced environmental educators and local schoolteachers. 
Campers can attend multiple sessions. 
Camp will begin daily at 9am and end at 3pm. 
Pricing:
$290 per session.
Multiple week and multiple child discounts ($5) are automatically applied when you register. Discounts apply beginning with the second child and/or the second week.