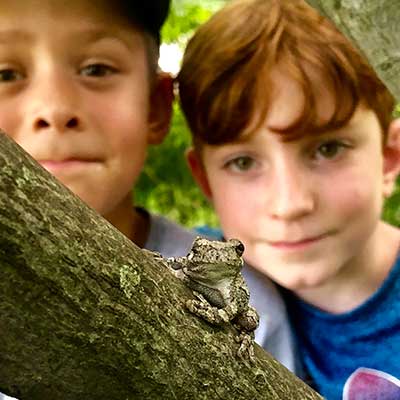 Camp runs weekly from July 10 – September 1
2024 Summer Camp details and registration will be available in early March.

Summer Nature Day Camp
at Baltimore Woods
Summer Nature Day Camps start just after 4th of July and continue through the summer until the end of August. Choose from classic camp to specially-themed camps designed to focus on specific areas of nature exploration. Our camps are for children in preschool through 8th grade. Camp runs from 9am-3pm Monday-Friday.
Classic Camp
f
or grades K-8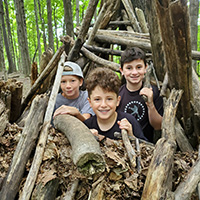 This is the core of our summer camp programming: week-long day camp adventures that promote discovery, physical fitness, problem-solving skills, social interaction, and awareness through direct contact with the natural world. 
Nature's Little Explorers
for ages 4 & 5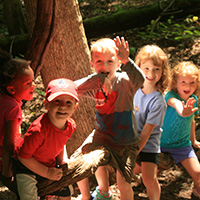 Our experienced counselors are caring and dedicated to providing safe adventures for your child. Each day's activities will nurture your child's sense of wonder and connection to the environment, helping them to feel at home in nature. 
Voyager Camp
f
or grades 5-8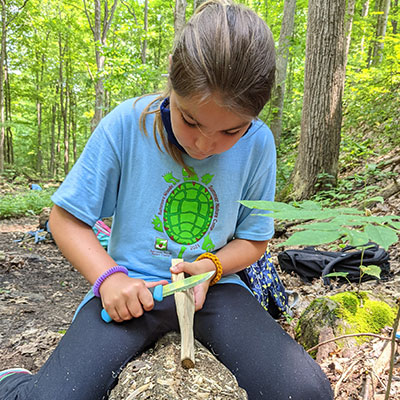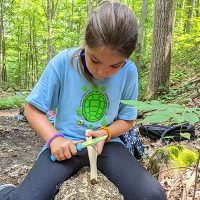 Baltimore Woods is offering special themed camp sessions for experienced campers looking to try something new or delve deeper into natural history and science concepts.  Led by our Baltimore Woods staff educators and long-time summer counselors, these camps promise to be packed with fun and discovery.