Little Explorers Can Experience Great Moments!

 



Preschool Mini Series for
Children Ages 3 and 4
This monthly three- or four-week series offers hands-on experiences in nature for your preschooler. Every Tuesday or Thursday , we'll meet up for a two hour program packed with crafts, stories, games, and imaginative play. Rain, snow, or sunshine – we will happily go outside!  Themes for each month are listed below.
For outdoor experiences for ages 5-13, check out
Trail School!
Set off on a preschool adventure!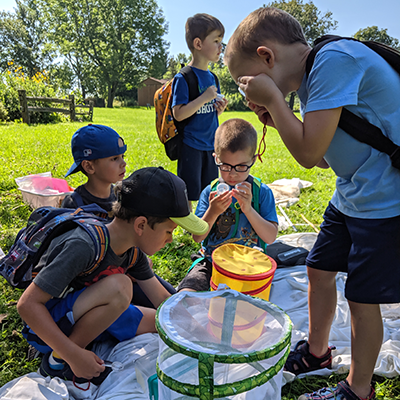 Changing Seasons
September 12-26 (3 week program)
Offered Tuesdays, 1:30-3:30pm
$36 members; $51 public
Did you notice that the forest is changing? Leaves are turning colors, days are shorter, and the sun isn't so warm. Animals are changing too! Birds are flying south, and squirrels are busy gathering nuts. Fall is full of changes, and we should not miss the chance to explore them!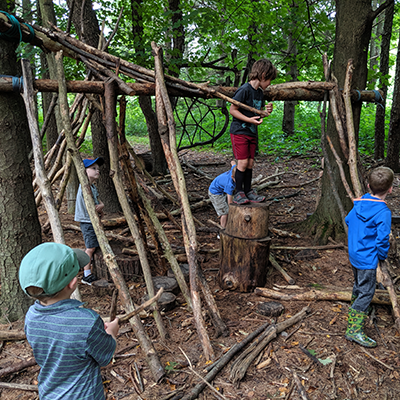 Nature's Builders
October 3-31 (5 week program)
Offered Tuesdays, 1:30-3:30pm
$48 members; $68 public
Nature provides us with so many materials to use our imaginations and create! This month we'll use all our senses to go on a hunt for different materials found at Baltimore Woods and see what we can make with them!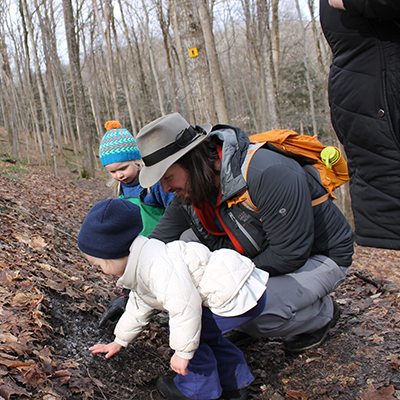 Slime Sleuths
November 7-28 (4 week program)
Offered Tuesdays, 1:30-3:30pm
$60 members; $85 public
November is a weird time for plants and animals – so let's just embrace it and explore all the weird stuff in the forest! Mushrooms, slime molds, muck, worms that wriggle – all the kinda yucky things that make us giggle! Grab a magnifying glass and let's get exploring the weird things in nature.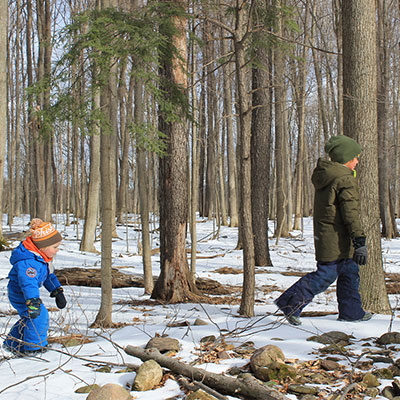 Nature's Innovators
December 5-19 (3 week program)
Offered Tuesdays, 1:30-3:30pm
$36 members; $51 public
Sometimes, being a plant or an animal is just plain hard work! This December let's explore the forests of Baltimore Woods to learn all about how trees and chipmunks (and everything in between!) have figured out how to stay calm and use their wits and their bodies to make the hard work look easy.
This program is planned to be entirely outdoors, so please dress for the weather. Lessons are suited for ages 3-4. Participants must pre-register for the entire series. Parents or caregivers are required to accompany their child for the duration of the program. Bring a water bottle and a small snack. At Baltimore Woods Nature Center, the health and safety of our staff and visitors is of utmost importance. All in-person programming will follow best practices for keeping our participants safe, including health screenings, physical distancing and wearing facial coverings.
Multiple child discounts ($5) are automatically applied when you register. Discounts apply beginning with the second child.
A membership discount is available. Members receive discounted prices on our programs, as well as discounts in our gift shop and early notice of upcoming programs and events, including summer camp registration opening dates. Purchasing a single, one-year, family-level membership during your registration process will allow you to save on all programs you and your family members register for! You can purchase a membership while registering for your programs, or through our website. For more information on memberships, click here.