There's a Whole World of Adventure Waiting at Day Camp!
"…Just as children need good nutrition and adequate sleep, they may very well need contact with nature."– Richard Louv
At Baltimore Woods, we believe that the benefits of connections to nature throughout childhood cannot be overestimated. Baltimore Woods has been running a successful nature day camp program for more than 30 years. We focus on natural history education through spending as much time as possible outside, in the woods, and on the trails. We believe that the best way to help children learn about nature is to experience it first hand, at their own pace.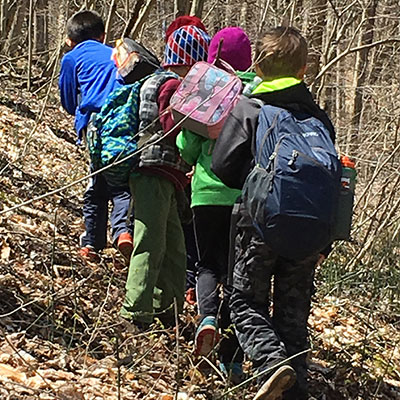 School Break Camps
Offered throughout fall, winter and spring, our school break camps give kids a chance to get outside in the fresh air and explore their environment through creative nature play.  Click here to find out more about upcoming school break camps.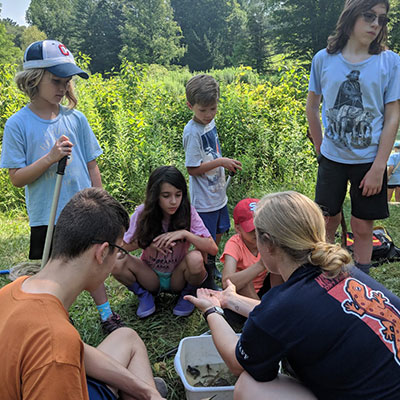 Summer Camp
Summer Nature Day Camps are offered weekly for eight weeks during the summer. Choose from our beloved classic camp to specially-themed camps focused on specific areas of nature exploration.