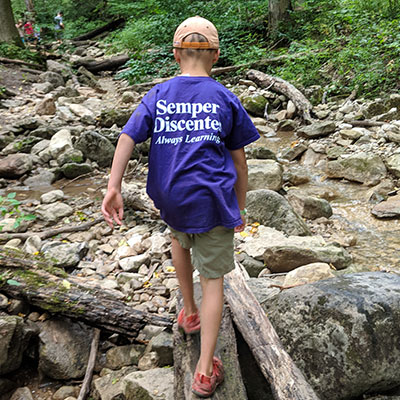 Choose your 2022-2023 outdoor adventure below!
Outdoor Programs
Just for Kids!
Nature's Little Explorers
Science Adventures in Nature
Trail School
The environmental education team at Baltimore Woods Nature Center has designed several program series specifically for homeschooling families and those looking to add an outdoor learning component to their week.
Nature's Little Explorers
for ages 3 & 4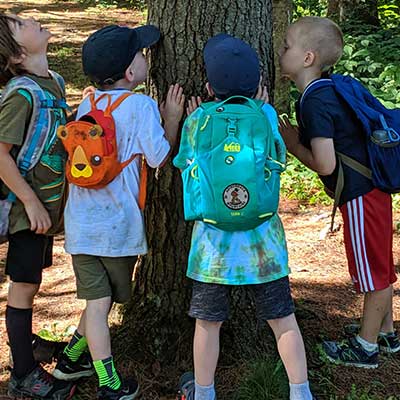 Nature's Little Explorers is a recurring series of mini adventures throughout the year, designed especially for preschoolers ages three and four. Using imagination, storybooks, crafts, and a well-developed sense of adventurous play, this fun-filled program aims to connect children with the out of doors at an early age. The programs are carefully designed to balance developmentally appropriate learning with the innate sense of wonder and joy that young children have for the natural world.
Science Adventures
for ages 5 – 13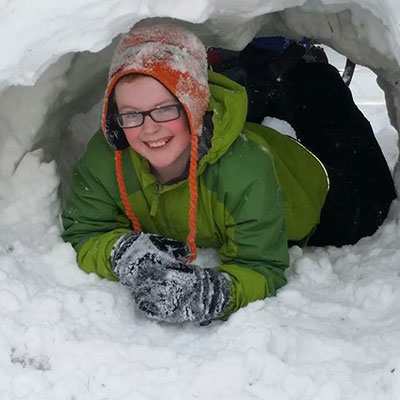 This Tuesday afternoon series offers hands-on experiences in nature to supplement your science curriculum. We'll meet up for a three-hour program packed with experiments, activities, and outdoor exploration. With monthly themes that explore all things natural – from the importance of water to the interconnections in nature's ecosystems, science adventurers are sure to learn something new on this 182-acre outdoor classroom.  Rain, snow, or sunshine – we will happily go outside!
Trail School
f
or ages 5 – 13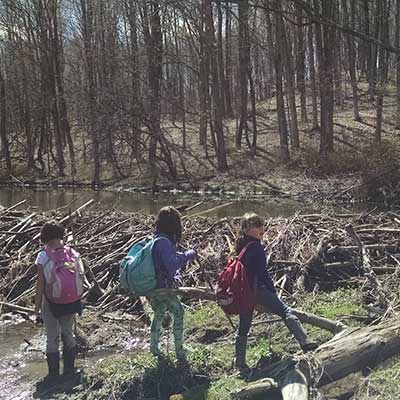 This program is designed to focus on child-led learning through play and exploration with the guidance of a naturalist who knows the preserve and the skills to encourage discovery, inquiry, experimentation, and imagination. Trail Schoolers will explore from the forest hills to the winding streams to the lowest flats of the preserve. These monthly series run weekly on Thursday afternoons. Rain, snow, or sunshine – we will happily go outside!