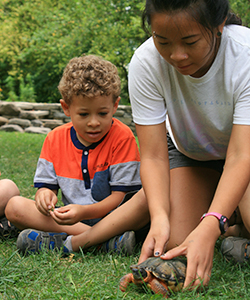 What does a TV do at camp?
TVs assist our counselors in the daily camp programs – everything from helping campers find frogs at the pond to reminding them to grab their backpacks before moving to the next camp spot.
What are the requirements?
Teen Volunteers must be at least 14 years old by their first camp session and starting high school in the fall. TVs are typically former campers, but if they've never been to our camp they just need to get permission from the Camp Director (email camp@baltimorewoods.org for inquiries). Teen Volunteers' parents must also have a Family Level membership to Baltimore Woods.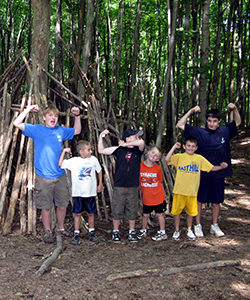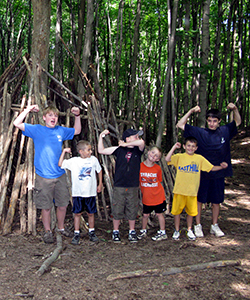 Do TVs need medical forms?
Yes, they do! Medical forms are now included in the online registration process. Vaccination records can be uploaded into your Active Network account or faxed directly to Baltimore Woods at (315) 673-3671.
Is there training?
Absolutely – all TVs go through annual training. Training dates are in late June and can be selected during the registration process. There are two dates, TVs must attend one.