Help Baltimore Woods Grow!

Expanding Boundaries for Education, Recreation, and Community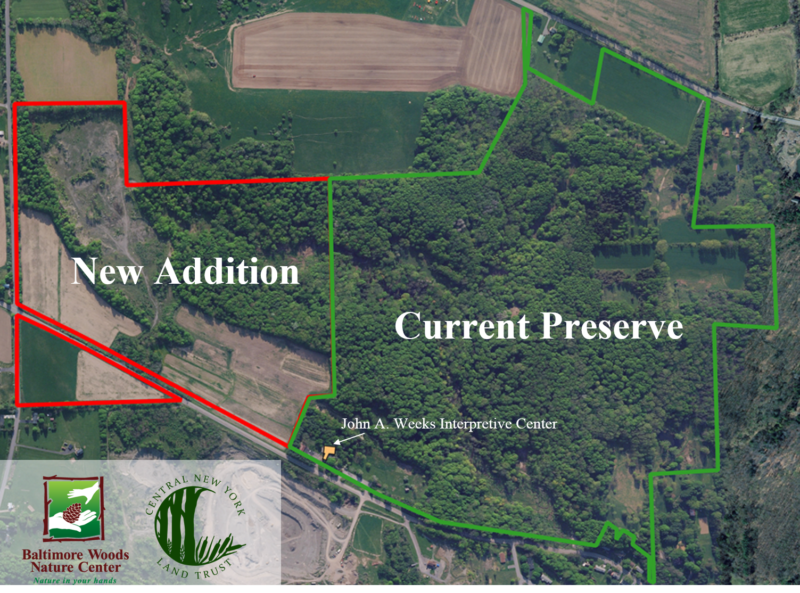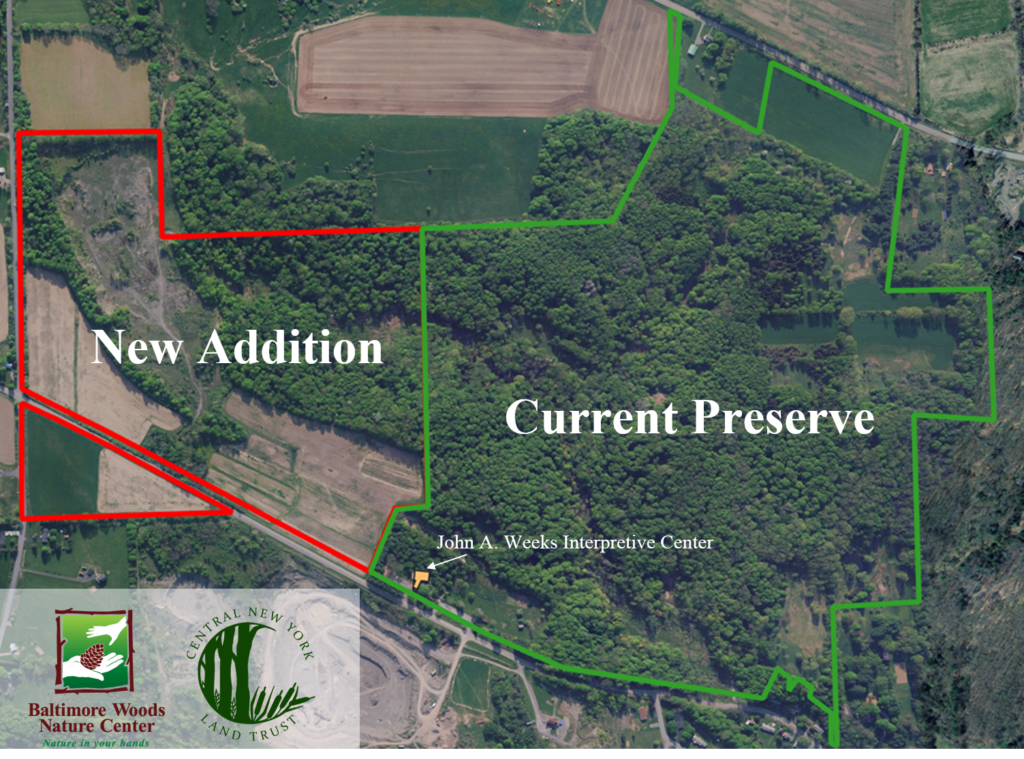 Baltimore Woods Nature Center is working to build a foundation to continue serving our community into the future. We are raising $1 million to complete a two-phase campaign to expand the preserve and update the nature center, allowing us to accommodate additional visitors and develop more environmental education programming for all ages, in all seasons, and meet our mission everyday.
In the first phase of this effort, we are collaborating with our long-time partners at the Central New York Land Trust to jointly acquire an adjoining 90 acres to the current preserve. With the additional acreage comes the necessity of expanding Baltimore Woods' capacity for stewardship of the preserve and expanding facilities to support the accompanying increase in environmental education, play, recreation and research.  Located on the adjacent property to the south, the parcel includes acres of woodlands, streams, and agricultural fields (provide attached map). The additional land will expand the existing Marcellus preserve by almost 50% to 270+ acres – and we hope you share in our excitement for the possibilities this expansion provides for new trail systems, environmental education programs, and research opportunities for the Central New York community. We are grateful for your support as we continue to grow and serve you as your community nature center!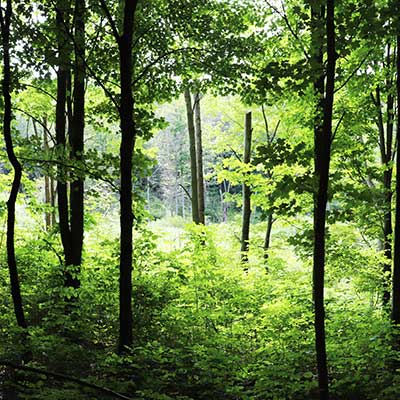 If you are interested in making a contribution to the campaign, please click the button below, and thank you for supporting our efforts to increase the benefits this important preserve provides to our community!
Interested in learning more about the Expanding Boundaries Campaign and getting involved? Contact Whitney Lash-Marshall at whitney@baltimorewoods.org or 315-673-1350 to setup a time to talk about making a financial contribution or joining our team across the community helping with gifts of time, talent, and volunteer service to make this vision become a reality! Watch for more exciting news about Phase II of the campaign!