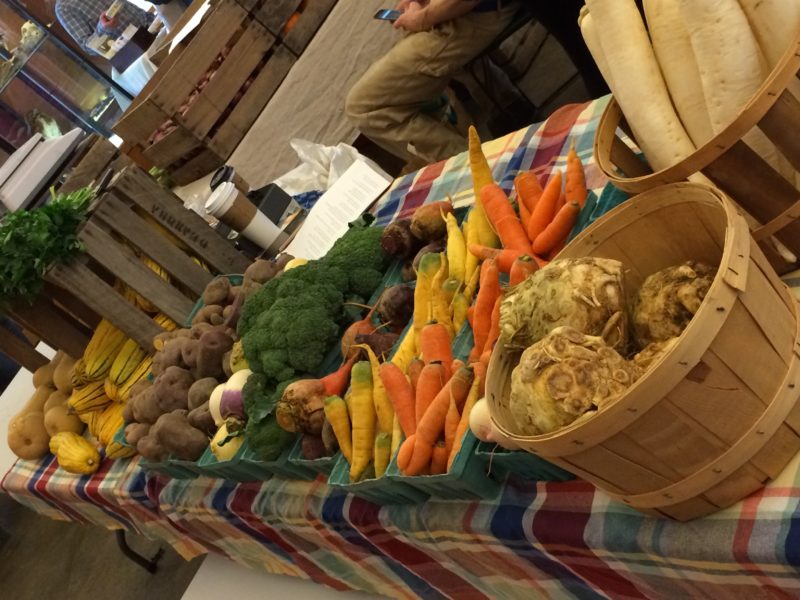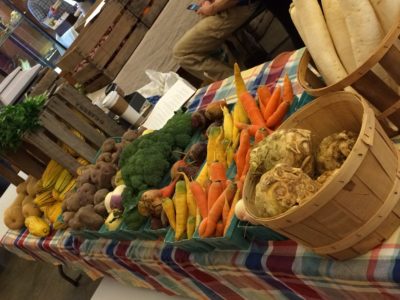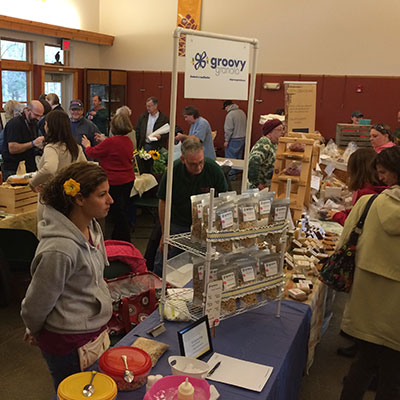 Winter Farmers Market
at Baltimore Woods

Inside the Interpretive Center
Second Saturday of every month
October 8 through April 2023
At the winter indoor farmers market, shoppers will find a wide variety of high quality, locally grown and produced items like meats, fresh vegetables, maple products, prepared foods, baked goods, coffee, and specialty hand-crafted items. Please watch this page and our Facebook page for news and updates about the 2022-2023 season.
Don't miss out on this opportunity to begin another wonderful farmers market season! Vendors include:
Good Karma Garlic
Balsam Rose Soap Company
Mad Batter's Pastry Shoppe
Milkhouse Roastery
AC Designs
Mary Tiedemann Ceramics
WW Longhorn Ranch
Dutch Hill Maple Syrup
Mare Halko Handcrafted Items
Sanaa's Sweets: Made with Love
Little Yard Farm
Stonehouse Farm
Linda Pierik's fudge and baked goods
Dog treats by Elizabeth Erans
Kelloggsville Farm Cider
Special non-profit guest vendors at the January Farmers Market:
Catering for the Homeless
Have Questions About the Market? We have Answers!
The market is the second Saturday of each month, November – April.
At Baltimore Woods Nature Center, the health and safety of our staff and visitors is of utmost importance. If you would answer "yes" to any of the following questions, or have active symptoms of illness including fever, you will not be permitted to attend the market.  If you have any questions about our health screening protocols, please call the office Monday through Friday from 9am-4pm at 315-673-1350 or email [email protected].
Question 1: Have you had a recent exposure to anyone who has tested positive for COVID-19?
Question 2: Have you had any symptoms of communicable illness (including COVID-19, flu, colds, stomach viruses, etc)?
Question 3: Have you tested positive for COVID-19 in the past 10 days?
Masking is highly encouraged, but is optional.
Baltimore Woods Nature Center closely monitors COVID-19 community risk levels in Onondaga County (based on CDC) and may need to adapt health and safety protocols accordingly.
The entire market will have a one way traffic flow, starting from the main entrance to the Interpretive Center and looping through the market. Everyone will exit using our back deck or a separate accessible doorway.  We ask that everyone stay six feet apart from other groups while waiting and wait to approach a vendor table until another person or household has vacated.
We want everyone to enjoy their shopping experience at the Winter Farmers Market! Each vendor has a six- foot display space and has hand sanitizer available for your convenience.
A portable restroom is available near the parking lot for your convenience and indoor restrooms are open but limited to one household at a time. 
Yes, the gift shop is open during the market and Monday-Friday 9am-4pm and Saturdays 10-4pm! In addition to gift shop items, shoppers can also purchase artwork from our current Members' Art Show that is on display on the walls of the program room.