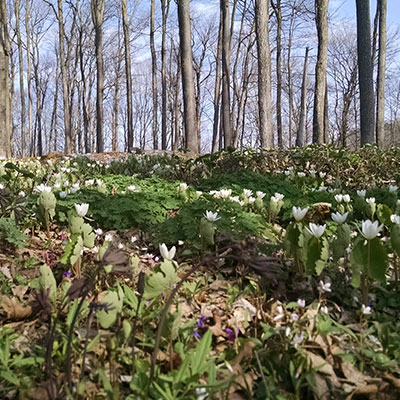 Attention Hikers
Summer day camp is in session starting July 5th and running through August 27th. Monday-Friday from 8:00am – 3:30pm, our main parking lot will be closed to keep our campers safe. Visitors can park in the smaller lot on the south side of the Interpretive Center. There is a trailhead access point there.  Please use this access point to reach the trails on the preserve and take a trail map along with you.
We ask that when you encounter camp groups or other hikers along the trail, please maintain a safe physical distance or use a face covering to keep our staff and community safe. The Interpretive Center is closed Monday – Friday.  Staff can be reached by phone at (315) 673-1350 from 8:30am – 4:00pm. The Center is open to the public on Saturdays from 10:00am – 4:00pm. Dial 9-1-1 for emergencies on the trail. Be sure to lock your car and secure any valuables. No dogs are allowed on the preserve. We hope you enjoy your time at Baltimore Woods!
The Trail System
Covering a distance of six miles, the Baltimore Woods site and system of nine trails is open to the public every day. Baltimore Woods site is owned by the Central New York Land Trust, a local land trust who contracts with Baltimore Woods Nature Center for management, utilization, and maintenance of the 182-acre property. Visitors may pick-up trail maps at the outdoor kiosks. We ask visitors to sign-in at the outdoor kiosks for two reasons: first, for safety, and second, so we can track how many visitors we have each year. This is especially important when it comes to securing funding for Baltimore Woods.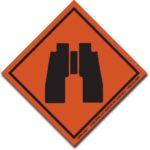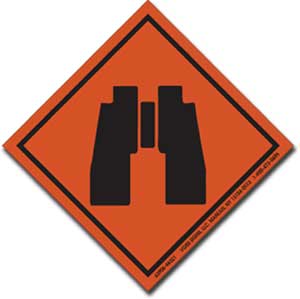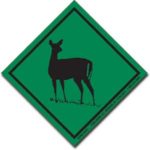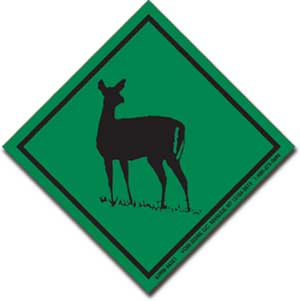 Try our Georeferenced Map with Avenza!
Use our new georeferenced map with the Avenza Maps app on your mobile device to help you navigate the trails using your phone's GPS. Avenza Maps is available on iOS and Android in your app store. To install our map in the app, follow these easy steps:
1. Download the georeferenced map to your mobile device or save it in your cloud storage
2. Click the "+" icon on "My Maps" screen in Avenza Maps.
4. Once you've located the saved map file, touch it to add a check mark, then click "Import"
5. The map will appear on your "My Maps" list, just open it up and start hiking!
The Interpretive Center
NOTICE: Currently, due to the COVID-19 health crisis, the Interpretive Center is closed. Our trails continue to be open at this time. Please adhere to the current social distancing (stay 6 feet away from others) policy and watch for updates on our website. We are a dog-free preserve and ask you to refrain from bringing pets on our trails. Thank you for helping us continue to offer a place where people of all ages can enjoy nature!