Nature Inspires Art
Guests to Baltimore Woods have a unique opportunity to enjoy nature both outside and inside.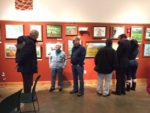 The Baltimore Woods Art Gallery celebrates nature from a variety of artistic perspectives with five distinct exhibits each year, September through May. The gallery is open to the public during operating hours with no admission charge. With the exception of the Student Art Exhibit which is held in May, all of the artwork is for sale. A portion of the proceeds raised from the sale of artwork goes to support the mission of nature education at Baltimore Woods Nature Center. For more information about the gallery, contact the gallery coordinator, Karen Jean Smith, at gallerycoordinator@baltimorewoods.org.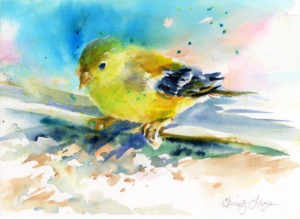 "Goldfinch" by Christy Lemp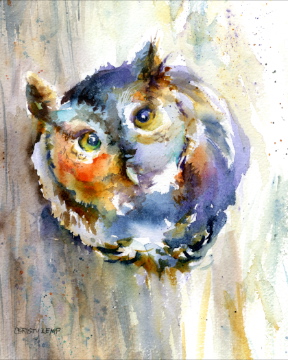 "Curious Owl" by Christy Lemp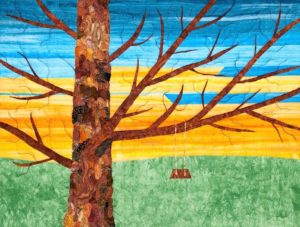 "The Tree Swing" by Sue Ellen Romanowski
Quilts by Sue Ellen Romanowski 
& Watercolors by Christy Lemp
January 4 – February 28 
Artist Reception: January 4, 2-4pm
About the Exhibit:

 
Sue Ellen Romanowski has selected quilted pieces that depict trees at various times of the year. Her fondness for the beauty of everyday objects, the flow and rhythm of color, and even a sense of playfulness are all reflected in her use of fabrics. The animals that live among our treasured trees are the subjects of Christy Lemp's paintings.  Lemp portrays the essence of her subjects in loose and spontaneous-appearing brushwork along with "juicy and joyful colors" with the goal of creating a sense of energy and emotion inherent in each scene.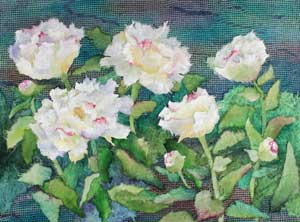 "Festiva Maxima Peonies"
by Julie Gratien
"The Earth Laughs in Flowers"
Water media by Judith Hand
Mixed media by Julie Gratien
March 6 – April 24
Public Reception: March 14, 2:30-4pm
Previously in the Gallery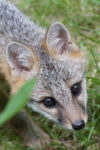 Drawing on Talent
Member Art Show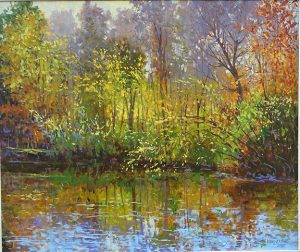 "En Plein Air"
by Nikolay Mikushkin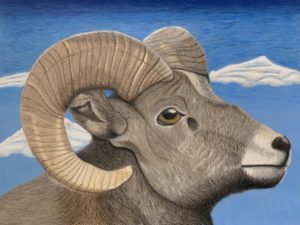 Student Art Show
Local Student Art Showcase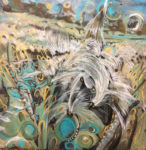 "Backyard Serengeti"
by Ellen Haffar