Nature Inspires Art
Guests to Baltimore Woods have a unique opportunity to enjoy nature both outside and inside.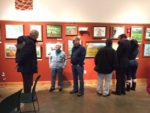 The Baltimore Woods Art Gallery celebrates nature from a variety of artistic perspectives with five distinct exhibits each year, September through May. The gallery is located in the Large Program Room in our Interpretive Center and is open to the public during operating hours with no admission charge. With the exception of the Student Art Exhibit which is held in May, all of the artwork is for sale. A portion of the proceeds raised from the sale of artwork goes to support the mission of nature education at Baltimore Woods Nature Center. For more information about the gallery, contact the gallery coordinator, Karen Jean Smith, at gallerycoordinator@baltimorewoods.org.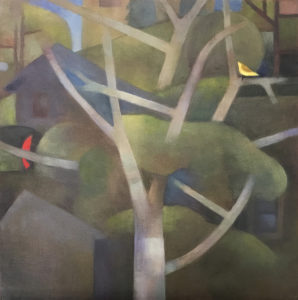 "Backyard Jewels"
by Karen Burns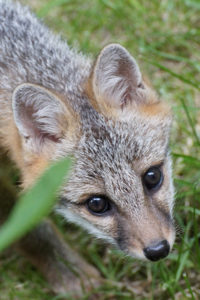 "Fox"
by Stirling Cousins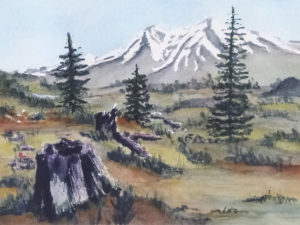 "Mount St. Helens" by Susi Buschbacher
Drawing on Talent
Member Art Exhibit
November 1 – December 21
Public Reception: November 2, 2-4pm
About the Exhibit:

 
The infinite variety in nature is interpreted in many ways by central New York artists in "Drawing on Talent," the Eleventh Annual Members Exhibit at Baltimore Woods Nature Center.  Nature captivates us and we are compelled to interact with it.  Some of us paddle our kayaks while we look for birds or enjoy the foliage.  Others garden to brighten our yards with flowers and provide fresh produce for cooking.  Some go hiking to keep fit and explore new places. As evidenced by this exhibit, still others of us paint, draw, sculpt or take photographs, and in so doing,  express our appreciation of the natural world.  Color, light, form, shape and texture, as they apply to animals, landscapes, plants and more are all studied and interpreted, sometimes broadly and in other cases, in great detail.
Participating artists are: Debra Araniti, Maureen Barcza, Rod Best, Barbara Bratt, Karen Burns,  Susi Buschbacher, Deborah A. Connolly, Barbara Conte-Gaugel,  Stirling Noel Cousins, Jim Crawford, Donna deMonte, Milton Franson, Sharon Frost, Skip Frost, Judith Hand, Delores Herringshaw, Alan Johnson, Dean Kolts, John Kosecki, Jack Kurz, Deborah Laun, Christy Lemp, Mary Mahle, Diane Menzies, Jill Newton, Gail Norwood, Kathleen O'Dell, Dian Paura-Chellis, Bob Ripley, Nancy Scanlon, Karen Jean Smith, MaryBeth Sorber, Guy Swenson, Diane Thompson, Jeanne Ulrich, Steve F. Verescak.
Quilts by Sue Ellen Romanowski 
& Watercolors by Christy Lemp
January 4 – February 28 
Artist Reception: January 4, 2-4pm
Previously in the Gallery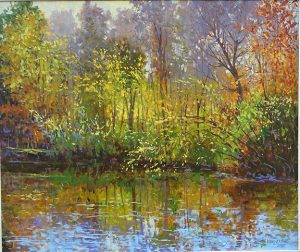 "En Plein Air"
by Nikolay Mikushkin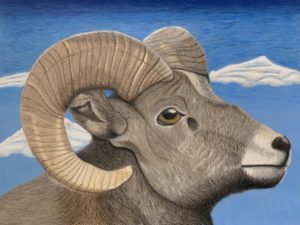 Student Art Show
Local Student Art Showcase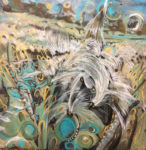 "Backyard Serengeti"
by Ellen Haffar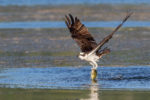 "Uncommon Views"
by Jack Kurz