Nature Inspires Art
Guests to Baltimore Woods have a unique opportunity to enjoy nature both outside and inside.
The Baltimore Woods Art Gallery celebrates nature from a variety of artistic perspectives with five distinct exhibits each year, September through May. The gallery is open to the public during operating hours with no admission charge. With the exception of the Student Art Exhibit which is held in May, all of the artwork is for sale. A portion of the proceeds raised from the sale of artwork goes to support the mission of nature education at Baltimore Woods Nature Center. For more information about the gallery, contact the gallery coordinator, Karen Jean Smith, at gallerycoordinator@baltimorewoods.org.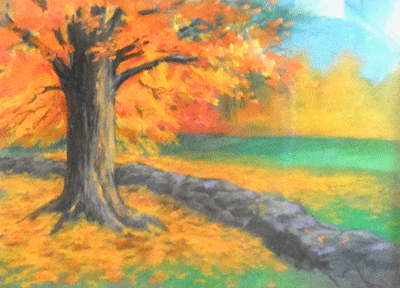 Autumn Gold by Milton Franson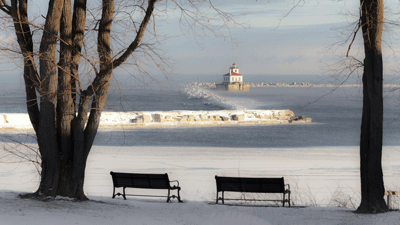 View to the Lighthouse by Rod Best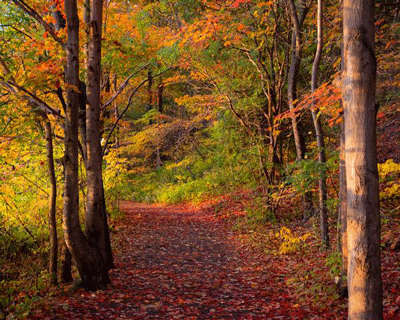 Fall Trail at Green Lakes by Jeff Perkins
12th Annual Members' Art Exhibit
Drawing on Talent
Open for viewing
Mondays and select Saturdays
November 7 – December 14
Online advance reservations required
Our current exhibit  comprises nature-related art work by members of Baltimore Woods Nature Center. Whether the artist is a professional or a hobbyist, each piece represents that artist's unique perspective. Paintings in oil, watercolor, and acrylic along with pieces in mixed media, jewelry, and photography are among the art works in this show.
Participating artists include: Rod Best, Barbara Bratt, Deborah A. Connolly, Milton Franson, Sharon Frost, Skip Frost, Sophia Frost, Julie Gratien, Judith Hand, Alan Johnson, Dean Robert Kolts, Deborah Laun, Christy Lemp, Diane Menzies, Jill Newton, Gail Norwood, Kathleen O'Dell, Jeff Perkins, Donna Perry-de Monte, Jim Shake, Jamie Skvarch, Karen Jean Smith, Marybeth Sorber, Guy Swenson, and Jeanne Ulrich.
All of the images from the video gallery are available for purchase so that you may enjoy a favorite or two in your own home or as a gift for someone else. View the prices by clicking the button below, and then call the office at (315) 673-1350 to make your purchase over the phone.
Scroll down to view the virtual exhibit!
For those who might not be able to visit the gallery,
Baltimore Woods presents a virtual version of Drawing on Talent! Enjoy!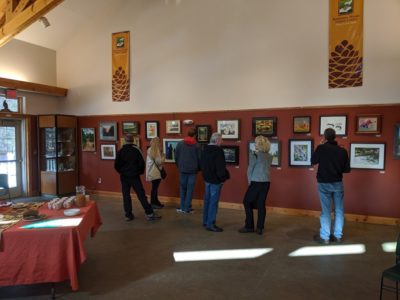 Stay tuned for news about our January – February 2021 Exhibit!
Previously in the Gallery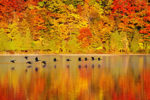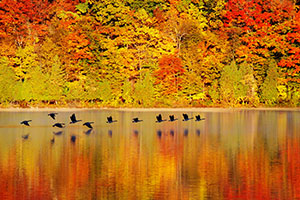 Autumn:
A Visual Feast of Images
by the Syracuse Camera Club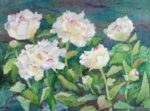 "The Earth Laughs in Flowers"
by Julie Gratien and Judith Hand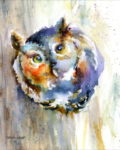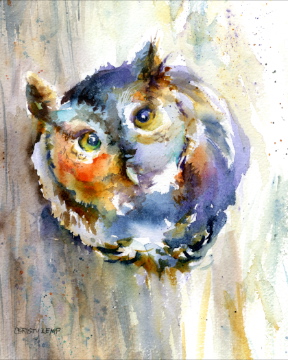 "Treasures of Trees"
by Sue Ellen Romanowski and Christy Lemp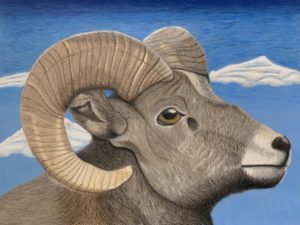 Student Art Show
Local Student Art Showcase