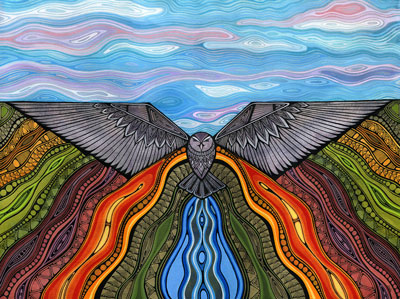 Flight by Amy Cunningham-Waltz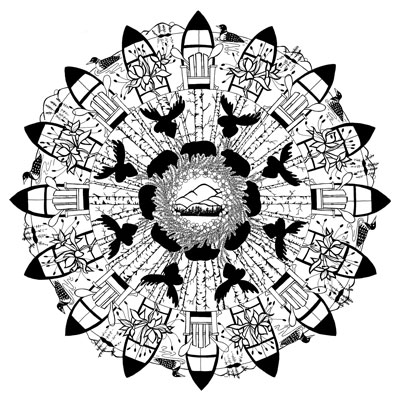 Adirondack Life by Marlene Roeder
Unique Perspectives
A Mixed Media Exhibit
March 6 – April 23

by
Amy Cunningham-Waltz
and
 Marlene Roeder
~Two Ways to Experience the Exhibit~
View in-person on select Saturdays & Mondays
in the
Interpretive Center
by clicking the green button below.
OR
Look for the virtual exhibit here on
our website after March 6th.
Tips for using the reservation system
 Unique Perspectives comprises artwork by two distinctly different artists whose intriguing styles represent their individual interpretations of nature.
Marlene Roeder creates thematic circular designs, most of which are strikingly rendered in black and white.  Her "Circles of Life" are the result of time spent observing nature, researching her discoveries and then creating. Each one beckons the viewer to look closely and find the details that are cleverly integrated into the composition.
The "Abstracted Nature" paintings of Amy Cunningham-Waltz, while sourced in nature, also have a quality of the fantastical about them.  She achieves this through her bold use of color, abstraction (i.e simplification) of shapes and addition of engaging patterns in her contemporary designs.
For those who might not be able to visit the gallery,
Baltimore Woods presents Unique Perspectives in a two-part virtual video series. 
Stay tuned for news about our May exhibit!
Previously in the Gallery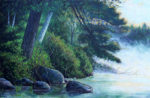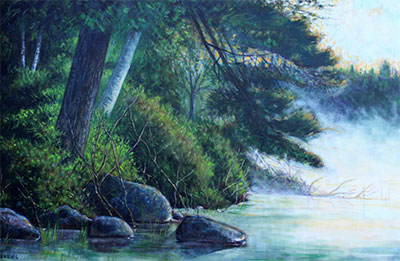 Woodlands and Water
by Diane L. Menzies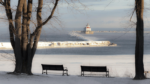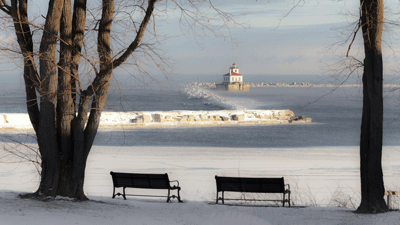 Drawing on Talent
Members Art Exhibit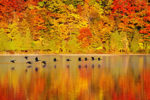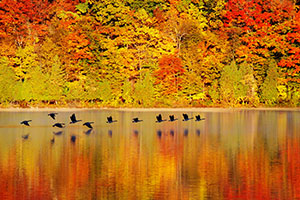 Autumn:
A Visual Feast of Images
by the Syracuse Camera Club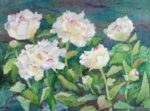 "The Earth Laughs in Flowers"
by Julie Gratien and Judith Hand