Nature Study
Supplement your curriculum with educational nature videos!
Our immersive pre-recorded videos allow you and your students to experience the preserve on your own schedule. Each unique offering supplements your curriculum and features close ups with nature. Give your students an opportunity to interact with one of our experienced educators when you book a 15-30 minute live Q & A session.
You'll get to choose the focus of your pre-recorded educational video!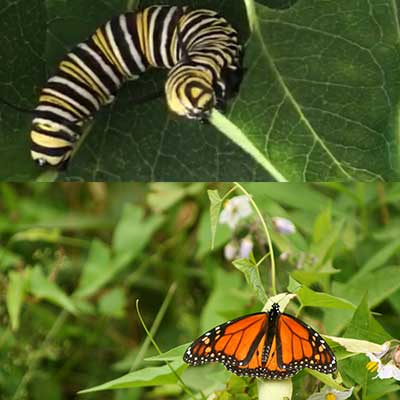 Monarch Migration
Recommended for 1st grade & up
Imagine flying 50 to 100 miles every day for nearly two months…and without GPS?! Believe it or not, every year thousands of monarch butterflies undertake an epic journey which spans much of the continent and involves many generations of butterflies. Tune in to this virtual program and follow five monarch generations as they take part in this magnificent journey!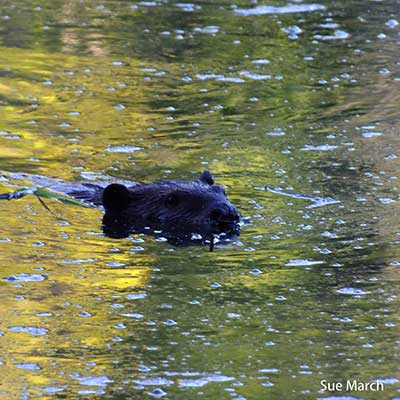 Beavers
Recommended for 3rd grade & up
Change is a natural part of life in the forest and beavers are masters of creating it! By doing what they do best, they create unexpected benefits for the whole ecosystem. Take a virtual trip down to the beaver ponds at Baltimore Woods with Naturalist Eliza Phillips as she explores the benefits of beavers.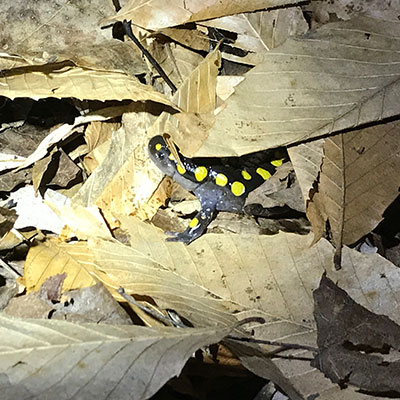 Salamander Migration
Recommended for 1st grade & up
Warm rainy nights in spring bring frogs and salamanders out of their winter slumber and trigger mass migrations to their breeding waters. Baltimore Woods Nature Center Naturalist Tom Meier takes you to Labrador Hollow for a virtual experience to witness one of the true wonders of spring.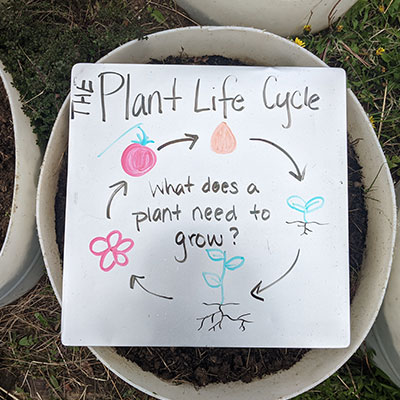 Gardening/Plant Life Cycle
Recommended for grades K & up
We're digging into the basics of gardening-and getting the kids in on it! Gardening helps children connect to nature by teaching them how to care for living things. In this video, Naturalist Lexi Grove teaches all about the plant life cycle and shares the fun and rewarding experience of caring for growing plants.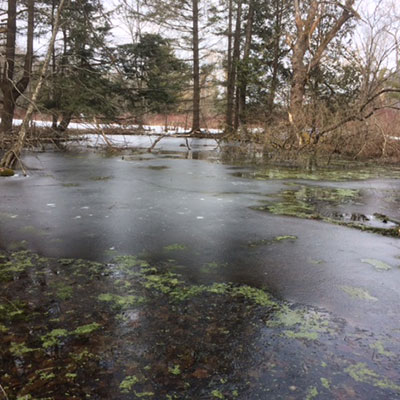 Vernal Pools
Recommended for 3rd grade & up
Hundreds of amphibians have emerged from the leaf litter in the forest to come together in exclusive woodland pools. This early spring extravaganza is only the beginning of the story, though. Join Naturalist Rand Michaels in an exploration of these vernal pools to take a closer look at thousands of frog and salamander eggs. Along the way, we'll learn the story of amphibian development and what we can do to protect these habitats and the creatures that depend on them.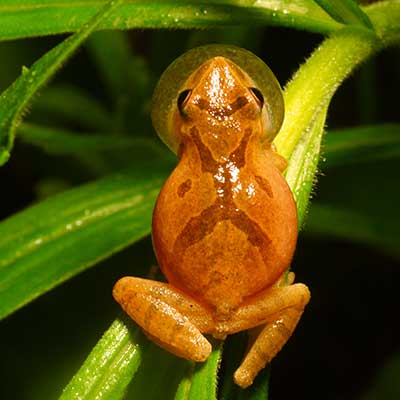 Treefrogs and Peepers
Recommended for grades K & up
Warm nights in May turn normally secretive gray treefrogs and spring peepers into superstars! Naturalist Tom Meier takes you on a video excursion to Baltimore Woods to witness the wildest pond party of spring. Special guests include gray treefrogs, spring peepers, green frogs, bull frogs, American toads, and more! 
Details:
Each created by a Baltimore Woods Nature Center Environmental Educator, these videos were created with the specific goal of bringing engaging and up-close experiences to you, even if you can't come out to the preserve. Videos are hosted via Vimeo, which will allow you to share with multiple students who may be learning at-home virtually, or to stream in your classroom. Want to enhance the experience? Book a 15-30 minute live session with our team to allow your students to ask their questions after watching the video! Book anytime – you can watch the video on the schedule that makes the most sense to you!
These videos can be used for in-depth explorations of scientific concepts you are exploring throughout the seasons as an introduction, review, or conclusion to a science unit. Using local examples of wildlife and ecosystems, these videos provide students with tangible examples of concepts such as migration, keystone species, habitats, and adaptations. Need help choosing a topic? Reach out to our education team! Additional activity sheets are available upon request when you book a program!  
A wide range of nature topics are available for classroom viewing. Contact Baltimore Woods Education Manager Becky Wilson at [email protected] for more information about bringing these educational videos to your class.