Tomorrow's Yoga and Meditation Walk will take place rain or shine! We have an indoor yoga space! Just bring your yoga mat and your rain gear for the walk.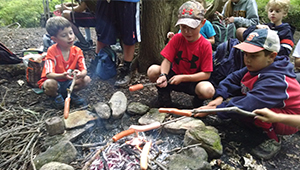 Explore The Woods at Summer Camp!
For eight weeks this summer, Baltimore Woods becomes the natural play space for hundreds of day campers. Children from pre-K through 8th grade will explore the wonders of the pond, catch frogs, build campfires, roast hotdogs, slide into the swamp, make new friends, learn about the trees and birds, and get connected to the natural world in real and meaningful ways. Click here to learn more.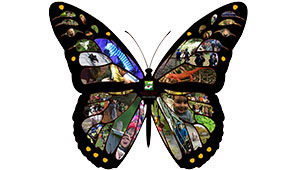 The Stuff Wings Are Made Of
As part of the Baltimore Woods community, you have shared in the building of a place that changes people. A place where nature is treasured, and sometimes discovered anew, where hundreds of children spend their days making friends and engaging in unscripted fun, a place that inspires school children to care for the world around them…a place where environmental stewards are born. Click to learn more about how you can help Baltimore Woods continue to spread its wings and grow.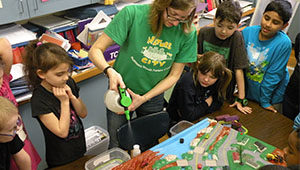 Support Nature in the City
Make a donation and help us bring hands-on/minds-on natural science learning to K-6th grade Syracuse City school children.  Learn More about Nature in the City, its impact on student learning and the CNY sponsors who support this STEM initiative.