WELCOME TO THE BALTIMORE WOODS NATURE CENTER
Baltimore Woods Nature Center is a not-for-profit place-based nature education organization. Our mission is to connect people with nature, both from the headquarters on 180 acres of land in Marcellus, NY, and from satellite programs in urban areas.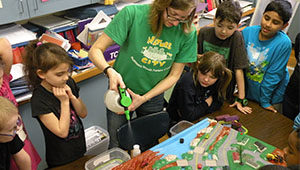 Support Nature in the City
Make a donation and help us bring hands-on/minds-on natural science learning to K-6th grade Syracuse City school children.  Learn More about Nature in the City, its impact on student learning and the CNY sponsors who support this STEM initiative.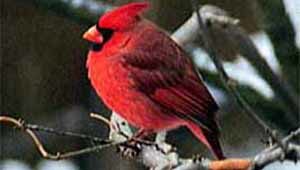 Give the Gift of Nature
Looking for the perfect gift that lasts all year? Think outside the box…way outside… Give the gift of nature with a year-long membership to a place that's full of fun, adventure, and beauty. Love of nature comes in many forms, but it's wrapped up in just one gift! Purchase a gift membership today!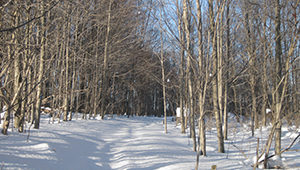 Snowshoes, Stars, and Stories
Bring your family out on a snowshoeing adventure, as we take a hike through the mysterious moonlit winter trails. Down to Philip's cabin we'll go, where we will be welcomed by a crackling fire, hot cocoa, and a tantalizing winter tale. Snowshoes will be provided.  Read more…