Science and Fun Rolled into One!

 



Scientific Explorations for
Children Ages 5 to 13
These monthly series programs offer hands-on experiences in nature to supplement your science curriculum. Every Tuesday, we'll meet up for a three hour program packed with experiments, activities, and outdoor exploration. Rain, snow, or sunshine – we will happily go outside! Themed sessions are listed below.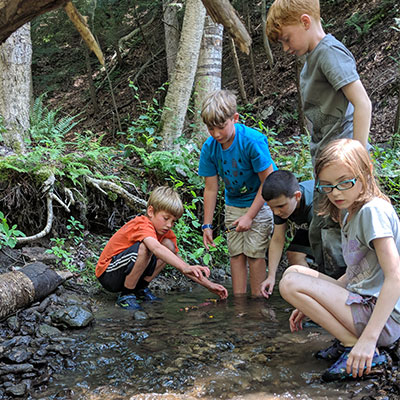 Wandering Waters
September 14 – 28
3 Tuesdays, 1:00 – 4:00pm
$42 members; $63 public
Where does water come from and where does it flow? This month we'll explore the preserve following the different pathways of water. Through experiments and games we'll discover how water behaves and shapes the landscape, who lives in and around it, and how all living things need it to survive.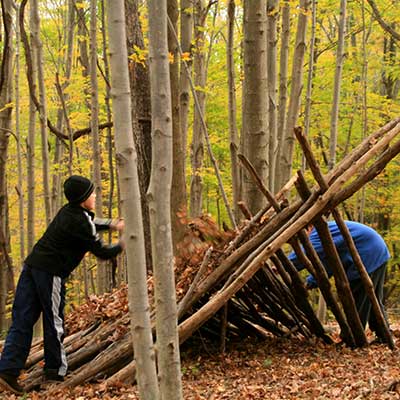 Wilderness Survival Skills
October 5 – 26
4 Tuesdays, 1:00 – 4:00pm
$56 members; $84 public
Organisms out on the preserve are honed in on survival. They know how to get their food, water, and shelter. This month we'll learn some survival tricks from our wildlife friends and experiment with how humans can survive outside in the elements.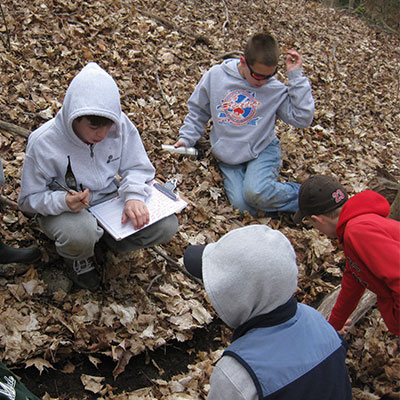 Baltimore Woods Ecology
November 2 – 30
5 Tuesdays, 1:00pm – 4:00pm
$70 members; $105 public
Everything in nature is connected. Energy flows through ecosystems and organisms establish symbiotic relationships with one another to help them survive. This month we'll adventure to different areas on the preserve where we can observe these connections and conduct experiments that deepen our understanding of the interconnectedness we find out in nature.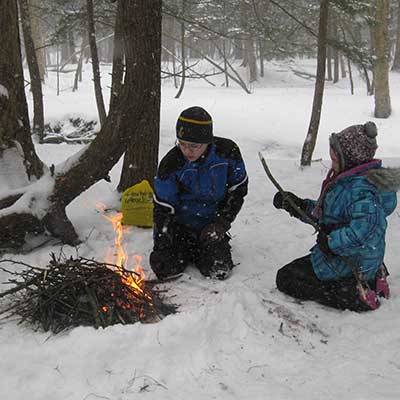 Nature's Innovators
December 7 – 21
3 Tuesdays, 1:00 – 4:00pm
$42 members; $63 public
With the changing season there are many plant and animal innovators out on the preserve getting ready to survive the winter. This month we'll explore how these plants and animals adapt to survive the season to come and we'll step into their shoes engaging in activities and games that test out our abilities to adapt to winter as well
This program is planned to be entirely outdoors, so please dress for the weather. Lessons are suited for ages 5-13. Students must pre-register for the entire month. Adults are encouraged, but not required to join the group, and must stay on-site during the program. An indoor workspace with wifi is available, if needed. Bring a water bottle and a small snack. At Baltimore Woods Nature Center, the health and safety of our staff and visitors is of utmost importance. All in-person programming will follow best practices for keeping our participants safe, including health screenings, physical distancing and wearing facial coverings.
Multiple child discounts ($5) are automatically applied when you register. Discounts apply beginning with the second child.
A membership discount is available. Members receive discounted prices on our programs, as well as discounts in our gift shop and early notice of upcoming programs and events, including summer camp registration opening dates. Purchasing a single, one-year, family-level membership during your registration process will allow you to save on all programs you and your family members register for! You can purchase a membership while registering for your programs, or through our website. For more information on memberships, click here.