Week of May 22, 2022 – May 28, 2022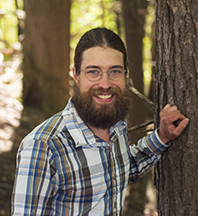 by David DuBois, Land Steward
There are countless stories of how human activity has forever damaged an ecological resource. From covering a wild place with an asphalt parking lot to building a housing development in formerly pristine forest, the examples feel all too familiar.
This result is not an inevitable outcome of human actions however. With deliberate action and careful consideration people can restore native processes that have been altered. This is the process of restoration, and following two centuries of disruption restoration is the only way we can begin to reverse the trend of biodiversity loss in Central New York and beyond. It is more than protecting what we have; restoration is healing nature.
Baltimore Woods is embarking on a restoration program that hopes to turn our empty fields into a diverse and thriving forest and native savannah, supporting dozens of species from plants and insects to birds and amphibians. Without hard work and directed effort it could take centuries if not millennia to see these native communities recover, and even then disrupted by invasive species coverage, hydrology changes, and species loss.
In our restoration area there are already seedlings from local sources breaking the earth of the former field and growing the first leaves of the returning generation of trees. Join Baltimore Woods in this journey by volunteering at our Stewardship Workdays, or A-Team Volunteer days – just visit https://baltimorewoods.org/stewardship-work-days/.