Spring Break Camp:
BioBlitz!
April 6 – 10, 9am-4pm
Due to the ongoing COVID-19 health crisis, spring break camp has been cancelled. Please stay tuned as we begin to develop new ways for our members and community to stay connected to nature during this challenging time.
Do you know how many different animals and plants live in Baltimore Woods? There's really only one way to find out – join us for a full week of running around the woods to find as many different living things as we can! Each day will have a different focus, so join us for your favorite or come every day to discover it all!  Daily themes include: Monday – Small, Smaller, Smallest!; Tuesday – All Birds All the Time!; Wednesday – Reptiles and Amphibians Galore!; Thursday – The Great Log Roll Off!; Friday – Mammal Mania! Family membership required. Pre-registration is required. Before and after care are available. Space is limited. Register online at baltimorewoods.org.
Cost: $52/per child/day. All fees included.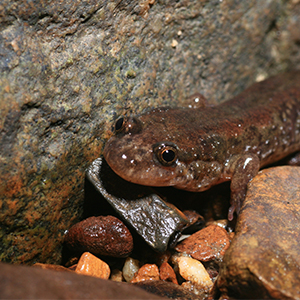 Discover animals on the preserve!