Project Feederwatch: One Month Report
Week of December 3, 2023 – December 9, 2023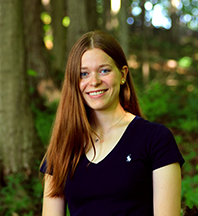 by Elizabeth Suzedell, Environmental Educator
With our coldest temperatures of the season and first measurable snowfall this week, we counted the highest number of birds at our feeders since the start of Project Feederwatch. Baltimore Woods staff and volunteers are recording the birds that visit our feeders for this international citizen science project, which runs from November 1st to April 30th. Data from these feeder bird counts around the United States and Canada gives scientists valuable information about bird populations, which is crucial for bird conservation efforts.
Our bird feeders are in the backyard of the Interpretive Center, surrounded by native trees and shrubs, brush piles, and a nearby water feature. There are two hoppers, two tubes, and two platform feeders- all filled with a variety of foods including black-oil sunflower seeds, mixed nuts, dried fruit, cracked corn, and millet. There are also two suet feeders. The area is easily viewed from inside our big program room, which is very convenient for close-up viewing and cold days!
It's brought us and our visitors joy to see all of the different kinds of birds at our feeders this month (15 species so far!). Our most frequent visitors were downy woodpeckers, blue jays, black-capped chickadees, tufted titmice, and white-breasted nuthatches. There have been several less common species visiting us already too- like the coopers hawk, who has nested in the pines near the Interpretive Center over the last few springs. A golden crowned kinglet was spotted in the apple tree a few weeks ago, and just on Thursday, a beautiful, bright red fox sparrow was hopping around the ground and in the brush!
Anyone can participate in Project Feederwatch- all you need is a place to watch birds and an internet connection to add your counts to the website. You can also participate with us! We invite you to add your counts to the whiteboard in the program room at Baltimore Woods. Bird feeding is a great way to connect with nature right in your backyard. Combined with growing more native plants, it supports birds as they face their greatest threat of habitat loss.
What interesting birds have you seen recently in your neighborhood?
Visit our bird feeders in the program room at the Interpretive Center, open to the public Monday – Friday from 9am-4pm and on Saturdays from 10am – 4pm. For more information on Project Feederwatch, visit www.feederwatch.org.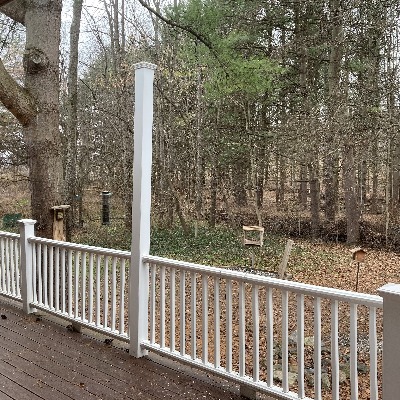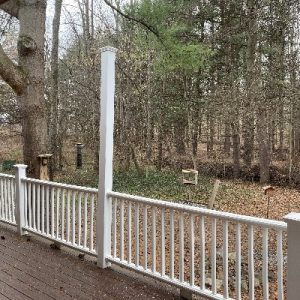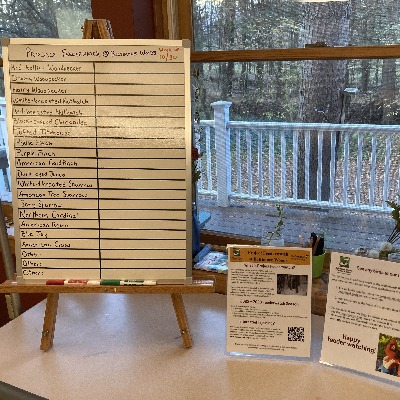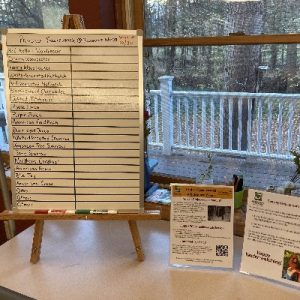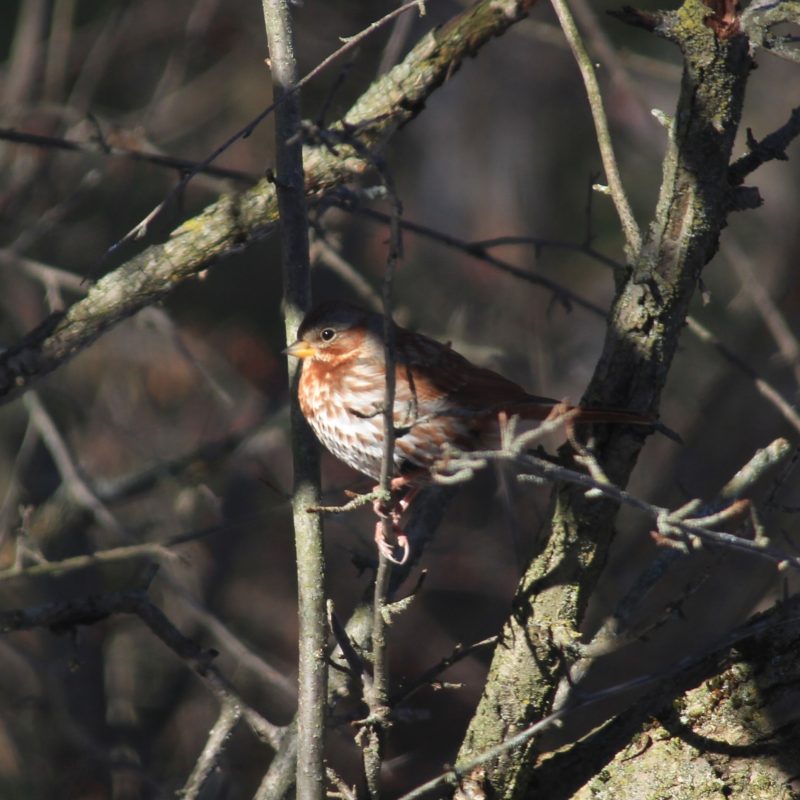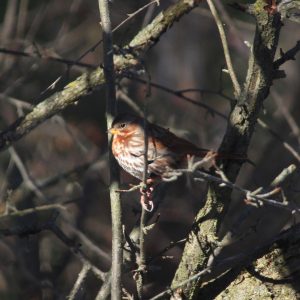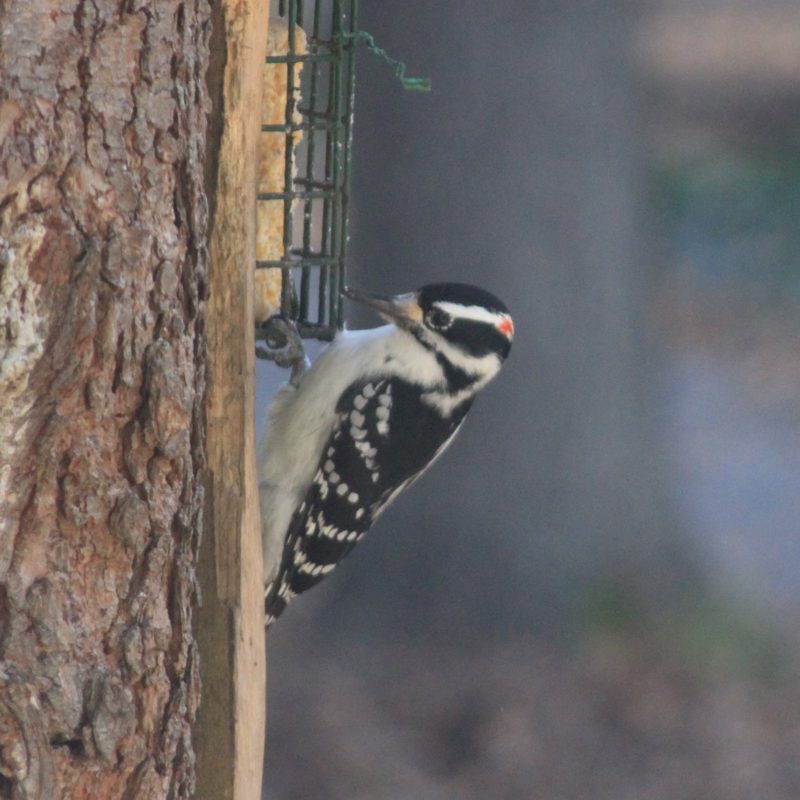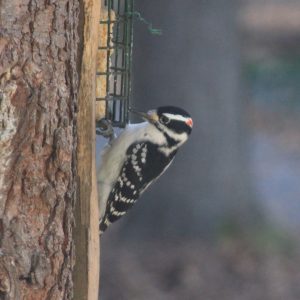 We invite our members to enjoy a weekly blog written by our naturalists. Every blog will be uniquely different but always inspired by nature. We may share a memory from a recent hike at The Woods or teach you about an animal or plant that lives on the preserve. No matter the topic, we will be sharing with you our passion for nature and celebrating the connections we all have to the natural world. Each blog will be connected to a weekly set of activities and ideas to help you put nature in your hands, even if you're at home!