We invite our members to enjoy a weekly blog written by our naturalists. Every blog will be uniquely different but always inspired by nature. We may share a memory from a recent hike at The Woods or teach you about an animal or plant that lives on the preserve. No matter the topic, we will be sharing with you our passion for nature and celebrating the connections we all have to the natural world. Each blog will be connected to a weekly set of activities and ideas to help you put nature in your hands, even if you're at home!
The Importance of Play After Childhood
Week of July 25 – July 31, 2021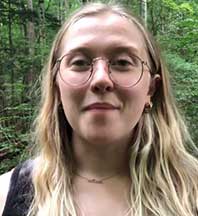 by Meghan Morrall, Environmental Educator
When you think of your childhood, what comes to mind? Maybe you remember spending hours playing with friends or running around outside. Right now, Baltimore Woods is filled with campers playing games outside and exploring the preserve. For many of us, summers were all about playing games, running around outside, and having fun.  So, why did we stop?
As researchers learn more about play, studies are starting to show just how important play is even beyond childhood. Spending unstructured time in creative and social activities solely for recreation can lower stress levels, increase concentration, and lead to higher levels of happiness. Even further, when adults spend time outside doing a hobby or other recreational activities, it increases physical wellness and overall well-being. 
Try to get outside and play this week. Pick up a new hobby like bird watching, botany, nature photography, or spend some time exploring over six miles of trails right here at Baltimore Woods.