Start a Nature Journal With Us!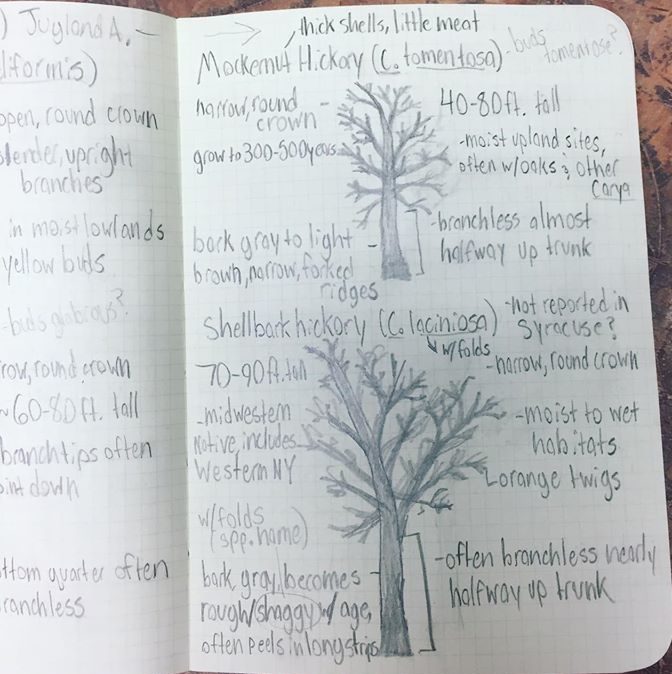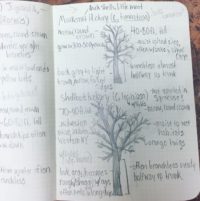 Spending more time outside these days? Start a nature journal as a family or just for you. Nature journaling allows for meditative reflection, whether you stop somewhere on a trail, pick a spot in your backyard, or look outside your window. A nature journal is a space for you to be creative and let nature be the inspiration for what you create.
Here are a few tips to get your own journal started. Be sure to follow Baltimore Woods Nature Center social media for weekly journaling prompts and other ideas!
1. Select a journal-a sketch pad or notebook
2. Choose your medium-pen, pencil, markers, or a paintbrush (or all of the above)!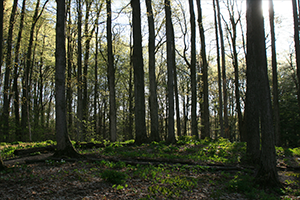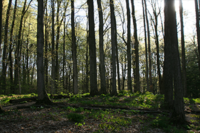 3. Find a sit spot-it can be the same every week or different! Try to find a comfortable spot with few distractions.
4. Start journaling-spend as much or as little time as you like, but enjoy this quiet moment to yourself.
Nature journal entries vary by person and age. Try different methods and pick what feels right to you in the moment. Write a poem, draw something big or small, describe what you see and hear, share your thoughts and feelings, or write down questions to look up later. Use your nature journal to help focus your mind, take a break from technology, and connect yourself to the earth.