Meet Your Summer Fun Outdoor Adventures Team!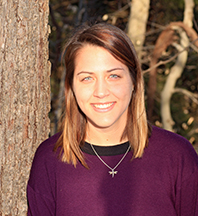 Lexi Grove, Environmental Educator
Lexi graduated from SUNY-ESF in 2018 with a B.S. in Environmental Biology. She grew up on an apple farm, where she was able to explore, play, and forge lasting connections with the environment. Lexi hopes to create opportunities for all ages to enjoy nature, both at The Woods and through the Nature in the City program. She is always learning from those around her and loves sharing memories of experiences in nature. Lexi likes to cook with her family, put her nose in a good book, or go on a grand adventure in her spare time.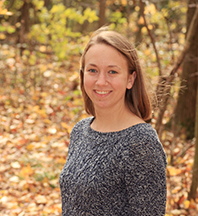 Emily Overstrom, Environmental Educator
Emily graduated from SUNY-ESF in 2017 with a B.S. in Environmental Studies. Growing up in the Finger Lakes region of New York, Emily explored and created lasting memories of the unique natural wonders in this area. Spending time around lakes, rivers, and waterfalls ignited Emily's passion for the natural world. Emily looks forward to connecting people of all ages to the nature around them, whether it be in a city or in the woods. In her spare time Emily enjoys finding new hiking trails, doing yoga, and reading.
Eliza Phillips, Environmental Educator
Eliza graduated from SUNY-ESF in 2019 with a B.S. in Environmental Education and Interpretation. Growing up outside on a small beef farm gave her the chance to explore and learn about the environment around her. Eliza is looking forward to helping other kids have similar experiences learning and playing outside. In her spare time she loves to paddle, hike, and compete in lumberjack shows across the northeast.