Shop for Fall Native Plants
to Support Baltimore Woods
this September!
Spring is when we tend to think about gardening, but fall can be an equally great time for planting! Expanding native habitat goes beyond nature preserves. Every home gardener can help provide essential habitat for birds, bees and butterflies by planting native plants and avoiding exotic ornamentals, and planting native plants in the fall will give your plants a head start in the spring.
In addition to our annual spring native plant sale, Baltimore Woods is offering a new opportunity for our friends to embrace the fall planting season since warm soil and cooler air means great root development for new plants! This September, through the generosity of two local businesses, gardeners can select beautiful fall native plants and benefit The Woods with each purchase. Please mark your calendar for this special sale!
Shop in person Friday, September 18


and Saturday, September 19
from 9am-5pm
Or call in a phone order for  curbside pickup on those dates. 



30% of your total purchase will be donated to Baltimore Woods Nature Center.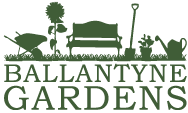 Ballantyne Garden is a full service nursery with an extensive inventory of native plants.  Shop in person or call ahead on 9/18 and 9/19 or phone in an order for pick up those same days and 30%  of your entire purchase will be donated to Baltimore Woods!  This includes all inventory (marked down items and special orders excluded).
While there, be sure to check out their flock of chickens and ask owners Tim and Lisa Ballantyne for any advice about problem areas in your garden.   Remember to wear your mask while shopping at Ballantyne Gardens.   Be sure to use the phrase "Baltimore Woods Shop Native" when you check out so that we receive the donation for your purchase.
Doce Lume Farm
Go Native! perennials

Order & pay online between Friday, September 18




and Wednesday, September 23 @8pm
Pick up on Thursday, September 24 from 4pm-6:30pm at The Mill, 4022 Mill Road, Skaneateles, NY.
40% of your purchase of all native plants will be donated to Baltimore Woods Nature Center.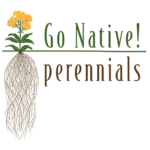 Go Native! perennials is part of growingforskan.com, a new online marketplace giving you access to locally grown food and native plants. They offer native perennials, shrubs, grasses, and trees. 
40% of any native plant order supplied by Go Native! perennials will be donated to Baltimore Woods though shoppers are invited to order other items from their online inventory. Go to growingforskan.com to place your order and pay.  To designate your participation in the sale, type "Baltimore Woods Shop Native" in the pick-up location box on the order form, so Baltimore Woods will receive the donation from your order. Remember to wear a mask when you pick up your order.  
Thank you to our Garden Vendors!
Baltimore Woods Nature Center thanks our partners Tim and Lisa Ballantyne of Ballantyne Gardens, and Mary Menapace and Janice Wiles of Doce Lume Farm/ Go Native! perennials for this generous support of our first fall plant sale event. Call office manager, Sue Jones at (315) 673-1350 or e-mail sue@baltimorewoods.org with any questions.