2023 Native Plant Sale at Baltimore Woods
Party for the Pollinators
Friday, May 19 from 4pm – 7:30pm 
Saturday, May 20 from 9am – 2pm
Join us for a fun-filled weekend celebrating the importance of pollinators and Baltimore Woods Nature Center! Shop for a diversity of native plants, herbs, and heirloom tomatoes; enjoy a delicious picnic plate, enter to win a raffle prize, listen to music by Kambuyu Marimba on Friday evening, get your gardening questions answered, and more! You won't want to miss out on the beautiful variety of plants that this sale has to offer.
Volunteer opportunities are available and are highly appreciated. If you're interested in volunteering, please call (315) 673-1350 or email [email protected] for more information.
As a special courtesy to  Baltimore Woods Plant Sale customers, Pat Jokajtys is accepting pre-orders on tomato varieties that must be pre-paid and then picked up at the event on May 19 or 20. 
Want to attract birds and wildlife to your yard? Add native plants to your landscape and help impact the diversity of life in your yard, community, and even the planet.
The Plantsmen Nursery will be bringing a wonderful variety of native shrubs, trees, ferns and grasses as well as perennials that will  help home gardeners support pollinators and other wildlife.  They will also have spray-free, clean, home-grown herbs on offer. Whether your garden has sunny or shady conditions, you will find wonderful plants for your garden, along with the chance to get some expert advice on native plants. Come and meet Dan and Bridget!
To paraphrase Doug Tallamy – the wild creatures we enjoy seeing and hearing, will not be here in the future if they have no food and no place to live. Native plants provide food for native creatures. Most insects can only eat plants that share an evolutionary history and insects are the vital food source for many species of birds and animals. Home gardeners can play an important role in preserving biodiversity by what we choose to
plant in our gardens and yards.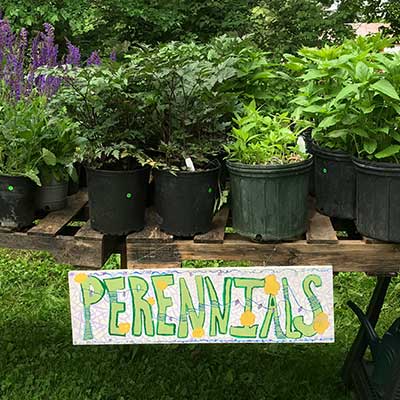 Perennials, Shrubs
Trees & Ephemerals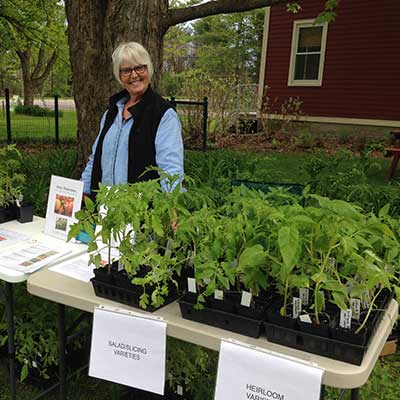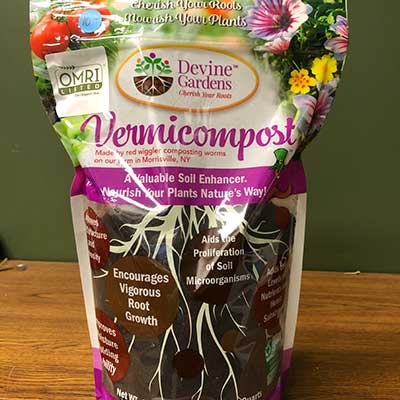 Vermicompost by Devine Gardens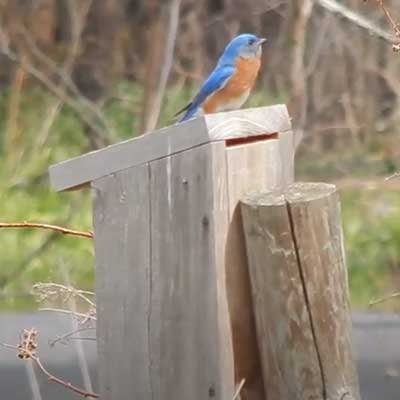 Don't miss this exciting community event!