Nature Inspires Art
Guests to Baltimore Woods have a unique opportunity to enjoy nature both outside and inside.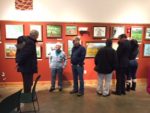 The Baltimore Woods Art Gallery celebrates nature from a variety of artistic perspectives with five distinct exhibits each year, September through May. The gallery is located in the Large Program Room in our Interpretive Center and is open to the public during operating hours with no admission charge.
With the exception of the Student Art Exhibit which is held in May, all of the artwork is for sale. A portion of the proceeds raised form the sale of artwork goes to support the mission of nature education at Baltimore Woods Nature Center. For more information about the gallery, contact the gallery coordinator, Karen Jean Smith, at gallerycoordinator@baltimorewoods.org.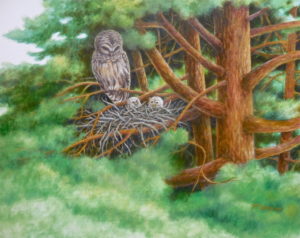 "Almost Dinnertime"  by Milton Franson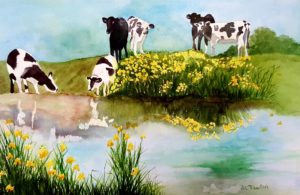 "Bouquets for the Ladies" by Jill Newton
"Early Snow II" by Karen Burns
Drawing on Talent
Members Exhibit
Featuring artwork by members of The Woods
November 2 – December 22
Public Reception: November 3, 2018 from 2-4pm
Individual interpretation of our natural world is very much the theme of the upcoming art exhibit at Baltimore Woods Nature Center. "Drawing on Talent" is a popular annual exhibit that is in its tenth year at The Woods. Both professional artists and those who create primarily for personal pleasure are among the participants. Many of these artists have been working in their chosen media for several years while others are relatively new to the art scene.
Participating Artists:
Maureen Barcza, Liz Beebe, Rod Best, Barbara Bratt, Karen Burns, Susi Buschbacher, Deborah Connelly, Sterling N. Cousins, Jeannine Crawford, Jim Crawford, Betsy Eibert, Abigail Flaitz, Milton Franson, Allen Frost, Sharon Frost, Judith Hand, Alan Johnson, Dean R. Kolts, John Kosecki, John Kurz, Deborah Laun, Christy Lemp, Mary Mahle, Diane L. Menzies, Jill Newton, Robert Niedzwiecki, Gail Norwood, Elizabeth Patton, Donna Perry-de-Monte, Joy Pople, Bob Ripley, Nancy Scanlon, Karen Jean Smith, MaryBeth Sorber, Guy Swenson, Diane Thompson, Jeanne Ulrich, Stephen F. Verescak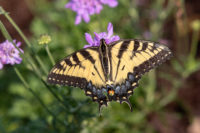 Eastern Tiger Swallowtail on Pincushion Flower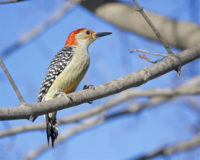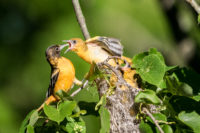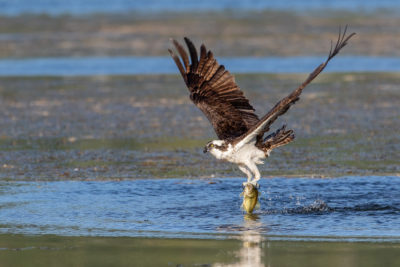 Uncommon Views
Featuring photography by Jack Kurz
January 5 – February 22
Public Reception: January 5 from 2-4pm
About the Exhibit:

 
For this exhibit, Jack Kurz has captured moments in his photographs that we often miss, perhaps because we are distracted, we don't know where to look, or the subject of our observation is too elusive. Who among us has not had the experience of observing the activity of a butterfly, only to have it fly away before we can fully appreciate its color and pattern? And don't we feel disappointment when we realize that a bird has moved so quickly that we missed its capture of prey? How then do wildlife photographers manage to produce their amazing photos? "You just have to be patient."  is the answer that Kurz will give you. Those who see Jack Kurz's photographs will enjoy the sharp focus in his images, the beautiful color and the stories of our natural world that each image conveys.
Previously in the Gallery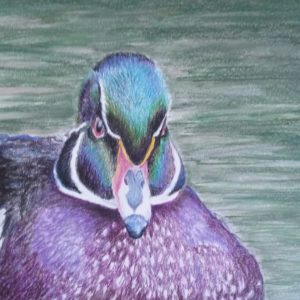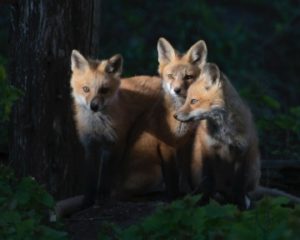 Natural Passions
Photography by Diana Whiting
Drawings by Gail Norwood
March 2 – April 25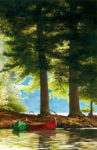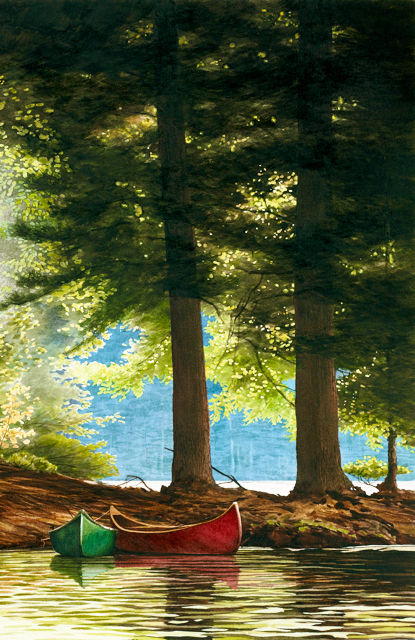 "Camp Coffee"
by Bob Ripley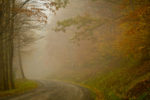 Drawing on Talent
Member-Artist Show
Nov 3 – Dec 22, 2017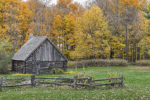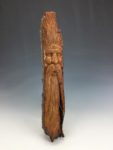 Woodland Magic
Photographs by Rod Best
with Wood Carvings by Arlie Howell
Sept 8 – Oct 28, 2017