Nature Inspires Art
Guests to Baltimore Woods have a unique opportunity to enjoy nature both outside and inside.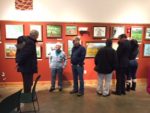 The Baltimore Woods Art Gallery celebrates nature from a variety of artistic perspectives with five distinct exhibits each year, September through May. The gallery is located in the Large Program Room in our Interpretive Center and is open to the public during operating hours with no admission charge.
With the exception of the Student Art Exhibit which is held in May, all of the artwork is for sale. A portion of the proceeds raised form the sale of artwork goes to support the mission of nature education at Baltimore Woods Nature Center. For more information about the gallery, contact the gallery coordinator, Karen Jean Smith, at gallerycoordinator@baltimorewoods.org.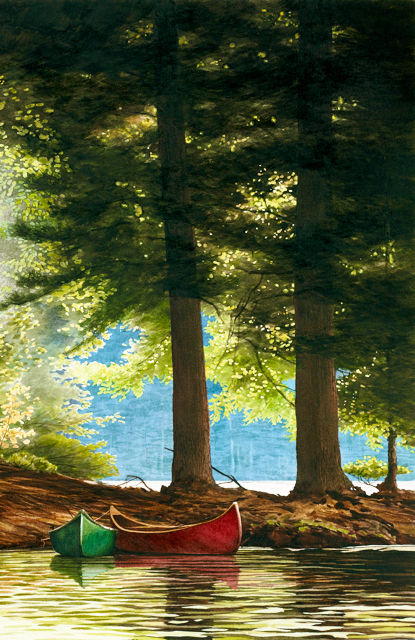 "Camp Coffee"  by Bob Ripley
Nature & Human Nature
by Bob Ripley
January 5 – February 24

Artist Reception: January 20, 2:30-4pm
Please note: The artist reception was rescheduled from January 13th to January 20th due to inclement weather.
Watercolor paintings inspired by
how human beings interact with the natural world
Human interaction with nature is a subject that Bob Ripley finds fascinating, and his current exhibit at Baltimore Woods Nature Center reflects this interest beautifully. Ripley has always been intrigued by wildlife and natural forms.  As a boy, he painted on white cardboard shirt boxes using paintings from Outdoor Life and Field & Stream magazines as a reference. Today he finds his subject matter himself, taking photographs and making field notes to help guide him when he renders paintings in his studio at home.  Long ago, he made the transition to transparent watercolor techniques on high quality papers.  Those who are acquainted with the work of Winslow Homer and Andrew Wyeth will readily understand why Ripley cites these artists as inspirational.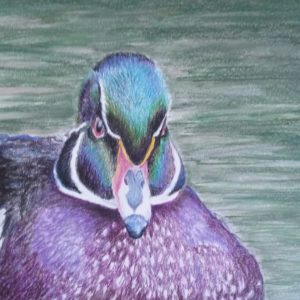 "Wood Duck"  by Gail Norwood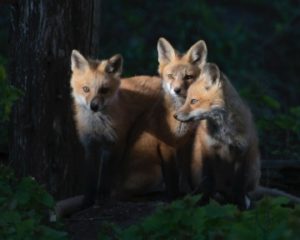 "Fox Trio"  by Diana Whiting
Natural Passions

Photography by Diana Whiting
Drawings by Gail Norwood
March 2 – April 25
Artist Reception: March 3, 2 – 4pm
Previously in the Gallery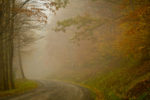 Drawing on Talent
Member-Artist Show
Nov 3 – Dec 22, 2017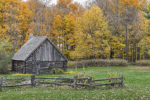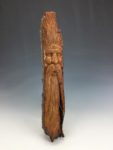 Woodland Magic
Photographs by Rod Best
with Wood Carvings by Arlie Howell
Sept 8 – Oct 28, 2017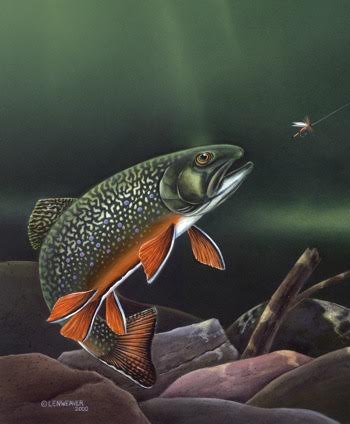 The Wildlife and Nature Art of Tom Lenweaver
March 3 – April 28, 2017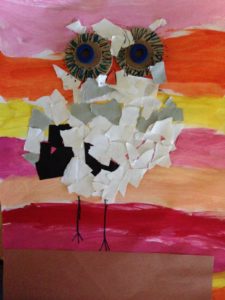 Student Art Show
May 5-27, 2017