Nature Inspires Art
Guests to Baltimore Woods have a unique opportunity to enjoy nature both outside and inside.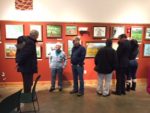 The Baltimore Woods Art Gallery celebrates nature from a variety of artistic perspectives with five distinct exhibits each year, September through May. The gallery is located in the Large Program Room in our Interpretive Center and is open to the public during operating hours with no admission charge.
With the exception of the Student Art Exhibit which is held in May, all of the artwork is for sale. A portion of the proceeds raised form the sale of artwork goes to support the mission of nature education at Baltimore Woods Nature Center. For more information about the gallery, contact the gallery coordinator, Karen Jean Smith, at gallerycoordinator@baltimorewoods.org.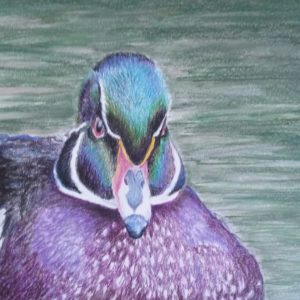 "Wood Duck"  by Gail Norwood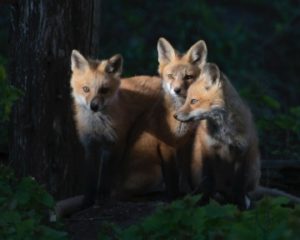 "Fox Trio"  by Diana Whiting
Natural Passions

Photography by Diana Whiting
Drawings by Gail Norwood
March 2 – April 25
Artist Reception: March 3, 2 – 4pm
Love of nature is artfully expressed by two artists, Diana Whiting and Gail Norwood, in this exhibit of photographs and drawings.
Diana Whiting's photography gives one the opportunity to tell a story and for her, that usually involves a commitment of time and patience to observe and learn. She hopes that through sharing her work, people will be inspired towards more efforts in conservation.
Featured artist Gail Furth Norwood does nature photography but with a different end goal.  Her artistry is in her drawings and she uses her photos of birds and wildlife as reference material for her soft renderings in pastel, graphite, and colored pencil.  Like Whiting, she has coupled two things that bring her joy – nature and art making. Read the press release about these artists and their upcoming show.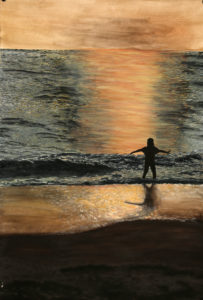 "Playing in the Waves"
by  Samantha DiMarco
Marcellus High School
Art Educator: Donna DeMonte
Student Art Show

Featuring artwork by local area school students
May 5 – May 25
Reception: May 5
The vibrancy of youth, the wonder of nature, and various modes of art expression will all come together in the nature-inspired art exhibit at Baltimore Woods Nature Center in May. Art students in grades 1-12 from 12 local schools will have their work exhibited and an artist reception will be held on to celebrate the achievements of the students.
"While Baltimore Woods Nature Center is designed to appeal to people of all ages, we have a particular emphasis on connecting children with nature and the education of children to become good stewards of the earth. Making these connections can happen in any number of ways, and for many, interpreting nature through art and/or appreciating the results is key.We are delighted to host this exhibit each May to celebrate the artistic achievements of the students in local school districts. The art educators do a wonderful job of incorporating nature into their curricula, and we are always appreciative of their support in bringing this show to the community."
~Gallery coordinator and former art educator Karen Jean Smith
"I love to paint water and sky because it is constantly changing. . .  never the same.  It is so dynamic."
~Student artist Samantha DiMarco, Marcellus High School
Previously in the Gallery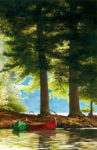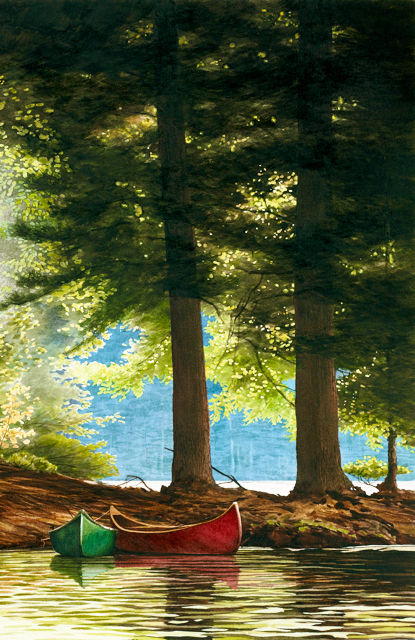 "Camp Coffee"
by Bob Ripley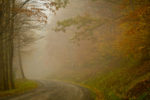 Drawing on Talent
Member-Artist Show
Nov 3 – Dec 22, 2017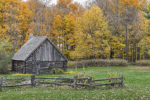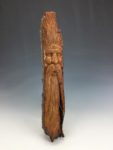 Woodland Magic
Photographs by Rod Best
with Wood Carvings by Arlie Howell
Sept 8 – Oct 28, 2017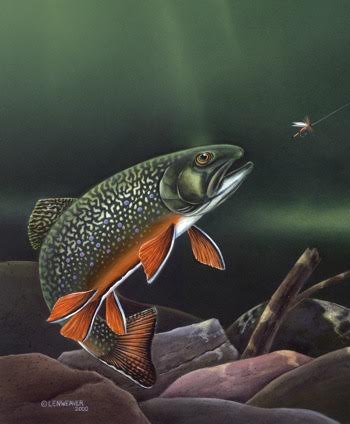 The Wildlife and Nature Art of Tom Lenweaver
March 3 – April 28, 2017