Nature Inspires Art
Guests to Baltimore Woods have a unique opportunity to enjoy nature both outside and inside.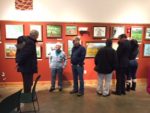 The Baltimore Woods Art Gallery celebrates nature from a variety of artistic perspectives with five distinct exhibits each year, September through May. The gallery is located in the Large Program Room in our Interpretive Center and is open to the public during operating hours with no admission charge.
With the exception of the Student Art Exhibit which is held in May, all of the artwork is for sale. A portion of the proceeds raised form the sale of artwork goes to support the mission of nature education at Baltimore Woods Nature Center. For more information about the gallery, contact the gallery coordinator, Karen Jean Smith, at gallerycoordinator@baltimorewoods.org.
Nature as Resource
Oil paintings by Marybeth Sorber
& Raku ceramics by Peter Valenti
January 6 to February 27

Artist Reception: January 7th, 2:00 – 4:00pm
For this exhibit, nature is the resource for both theme and materials. Sorber's paintings are inspired by her surroundings, including mountaintops, lakes, forests and animals. Valenti's tile wall pieces are comprised of more intimate depictions, like leaves from trees at Baltimore Woods, that he has pressed into clay and embellished with additional imprints and glazes.
"I love painting landscapes." says Sorber. "In nature, I have free reign to explore and exaggerate color and shadows. I would love to have people feel like they want to be in the woods or on the mountain where my painting ideaoriginated."
"I see my tile work as representing a moment in time." states Valenti. "The leaf impressions are like fossils that will survive beyond the life of the plant. "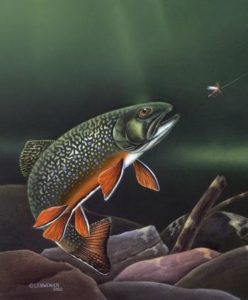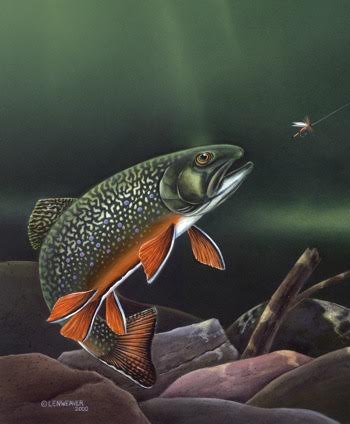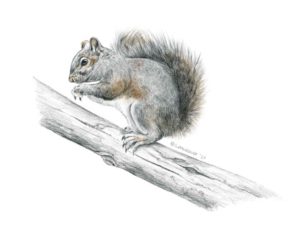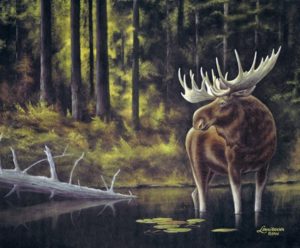 The Wildlife and Nature Art of Tom Lenweaver
March 3 – April 28

Artist Reception: March 4th, 2-4pm
An abiding love for animals and nature is the stimulus for the paintings and drawings of award winning artist Tom Lenweaver This exhibit features detailed renderings in acrylic, watercolor and graphite pencil of animals, plants and birds that are only possible when the artist is willing to dedicate time and care in researching his subjects. This, coupled with Lenweaver's skill in wielding his pencil and brush, and his understanding and application of color, result in very inviting and accurate work.
Drawing Wildlife Workshop
Saturday, March 18
10:30am-1:30pm
Join other arts enthusiasts for a drawing workshop with wildlife
artist Tom Lenweaver, illustrator for Beaver Lake's newsletter, Beaver
Tales. Our animal and bird mounts will be used as references for
participants to examine nature firsthand and learn how to improve their
drawing skills.
$30 for members
$35 for nonmembers
Previously in the Gallery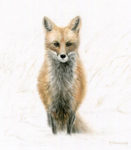 Drawing on Talent Members Exhibit
Kindergarten – High School
November 4 – December 23, 2016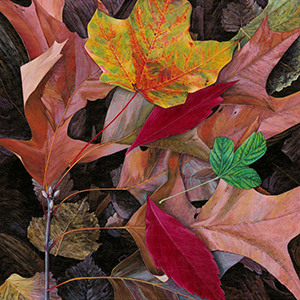 leaves upon leaves
By Dan Bacich
September 9 – October 27, 2016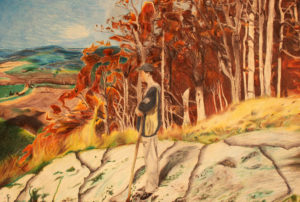 Student Art Show
May 7 – May 28, 2016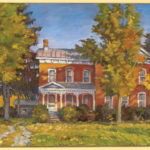 Etchings and Oils
by James Skvarch
March 4 – April 25, 2016