Nature Inspires Art
Guests to Baltimore Woods have a unique opportunity to enjoy nature both outside and inside.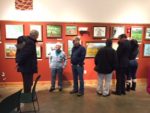 The Baltimore Woods Art Gallery celebrates nature from a variety of artistic perspectives with five distinct exhibits each year, September through May. The gallery is located in the Large Program Room in our Interpretive Center and is open to the public during operating hours with no admission charge.
With the exception of the Student Art Exhibit which is held in May, all of the artwork is for sale. A portion of the proceeds raised form the sale of artwork goes to support the mission of nature education at Baltimore Woods Nature Center. For more information about the gallery, contact the gallery coordinator, Karen Jean Smith, at gallerycoordinator@baltimorewoods.org.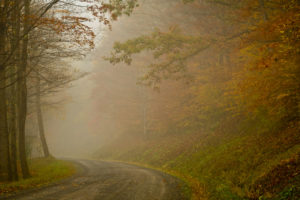 "Gentle Autumn"  by Tom Dwyer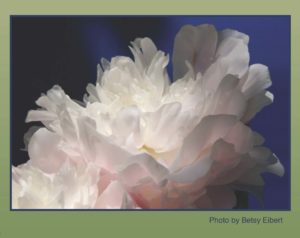 Photograph by Betsy Eibert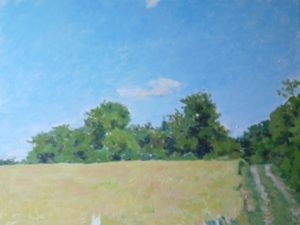 "Ripening Wheat Fields"  by Alan Johnson
Drawing on Talent
Member Art Exhibit
November 3-December 22

Artist Reception: November 4, 2-4pm
It has been said that "variety is the spice of life," and this certainly holds true for the art works in the 9th annual Drawing on Talent exhibit at Baltimore Woods Nature Center. Created by over 25 artist-members of Baltimore Woods, the pieces are as varied in subject, media, and style as the interests and the personalities of the artists themselves.
The underlying theme of nature is certainly a broad one.  According to Smith, "Our members bring to their work a special enthusiasm for nature. We have hikers, fishing enthusiasts, gardeners, canoeists, kayakers, snowshoers, botanists, geologists and people who simply like being outdoors. These are the experiences that make for a show with wide appeal for visitors".
Participating artists include:
Maureen A. Barcza (oil painting), Liz Beebe (oil painting), Rod Best (photograph), Barbara Bratt (oil painting), Karen Burns (oil painting), Susi Buschbacher (acrylic painting), Jim Crawford (watercolor painting), Tom Dwyer (photograph), Betsy Eibert (photograph), Polly Ann Henry (photograph), Alan Johnson (oil painting), Dean Kolts (photograph), John Kosecki (acrylic painting), Jack Kurz (photograph), Deborah Laun (jewelry), Christy Lemp (watercolor painting), Mary Mahle (oil painting), Nikolay Mikushkin (oil painting), Melissa Morgan (photograph), Jill Newton (watercolor painting), Gail Norwood (pastel), Jill Markham O'Hara (photograph), Elizabeth Patton (photograph), Ruth Anne Reagan (acrylic painting), Nancy Scanlon (mixed media), Karen Jean Smith (ceramic), Guy Swenson (photograph), Jeanne Ulrich (pastel), Peter Valenti (ceramic), Stephen F. Verescak (photograph)
Previously in the Gallery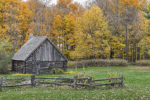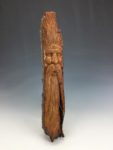 Woodland Magic
Photographs by Rod Best
with Wood Carvings by Arlie Howell
Sept 8 – Oct 28, 2017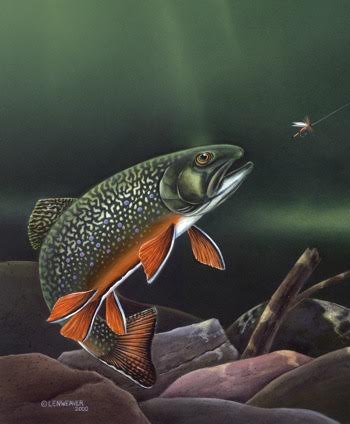 The Wildlife and Nature Art of Tom Lenweaver
March 3 – April 28, 2017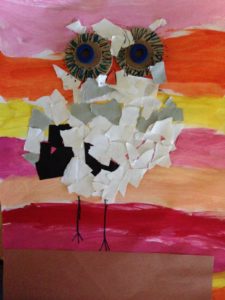 Student Art Show
May 5-27, 2017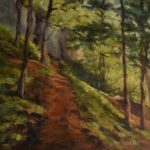 Nature as Resource
Marybeth Sorber
Peter Valenti
March 4 – April 25, 2016