Nature Inspires Art
Guests to Baltimore Woods have a unique opportunity to enjoy nature both outside and inside.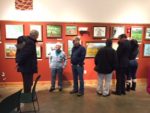 The Baltimore Woods Art Gallery celebrates nature from a variety of artistic perspectives with five distinct exhibits each year, September through May. The gallery is located in the Large Program Room in our Interpretive Center and is open to the public during operating hours with no admission charge.
With the exception of the Student Art Exhibit which is held in May, all of the artwork is for sale. A portion of the proceeds raised form the sale of artwork goes to support the mission of nature education at Baltimore Woods Nature Center. For more information about the gallery, contact the gallery coordinator, Karen Jean Smith, at gallerycoordinator@baltimorewoods.org.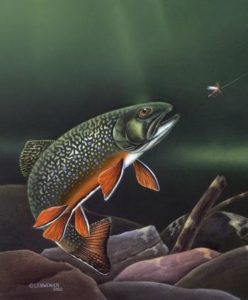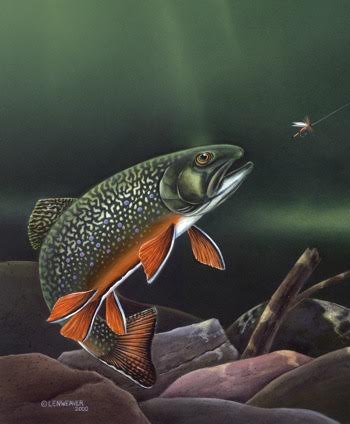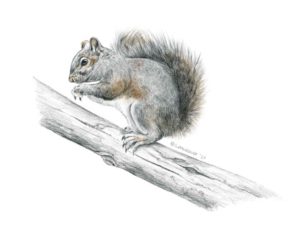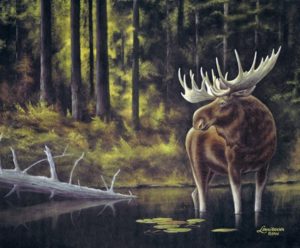 The Wildlife and Nature Art of Tom Lenweaver
March 3 – April 28

Artist Reception: March 4th, 2-4pm
An abiding love for animals and nature is the stimulus for the paintings and drawings of award winning artist Tom Lenweaver This exhibit features detailed renderings in acrylic, watercolor and graphite pencil of animals, plants and birds that are only possible when the artist is willing to dedicate time and care in researching his subjects. This, coupled with Lenweaver's skill in wielding his pencil and brush, and his understanding and application of color, result in very inviting and accurate work.
Drawing Wildlife Workshop
Saturday, March 18
10:30am-1:30pm
Join other arts enthusiasts for a drawing workshop with wildlife
artist Tom Lenweaver, illustrator for Beaver Lake's newsletter, Beaver
Tales. Our animal and bird mounts will be used as references for
participants to examine nature firsthand and learn how to improve their
drawing skills.
$30 for members
$35 for nonmembers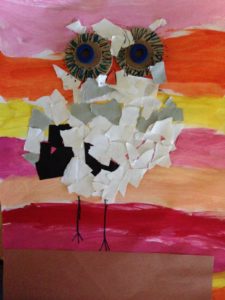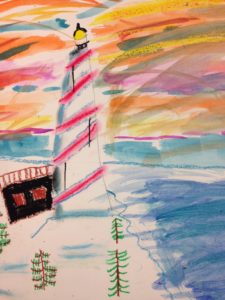 Student Art Show
May 5-27
Art Reception: May 6, 2-4pm
Youthful enthusiasm abounds in the nature-inspired art that covers the gallery walls in the Interpretive Center at Baltimore Woods Nature Center. Art students in kindergarten through the twelfth grades from five local school districts will have their work exhibited from May 5 until May 27. An artist reception will be held on Saturday May 6 from 2:00 until 4:00 to celebrate the achievements of the students.
"Fostering connections with nature is one of the primary goals at Baltimore Woods, and the development of works of art based on nature is a very effective way to accomplish this goal." says  Gallery Coordinator and former art educator Karen Jean Smith. "For this reason, we have established the Student Art Exhibit as an annual event that takes place each May. This is the fourth year that we have enjoyed the unique interpretations of the students, and this along with the variety of media make it a delightful show to hang and see. We are especially appreciative of the art teachers who spend extra time to organize the work and prepare it for display."
Previously in the Gallery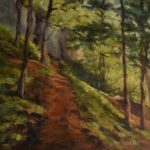 Nature as Resource
Marybeth Sorber
Peter Valenti
March 4 – April 25, 2016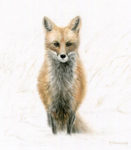 Drawing on Talent Members Exhibit
Nov 4 – Dec 23, 2016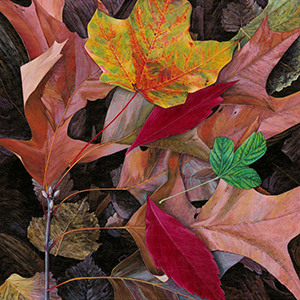 leaves upon leaves
By Dan Bacich
September 9 – October 27, 2016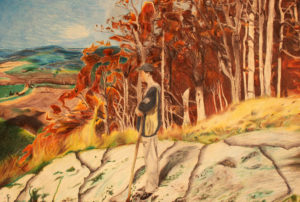 Student Art Show
Kindergarten – High School
May 7 – May 28, 2016