Nature's Little Explorers is a recurring series of mini adventures throughout the year, designed especially for preschoolers from ages 3-5. These fun-filled, six-week series programs will engage your preschooler through nature crafts and hands-on exploration that will awaken their senses to the wonders of the natural world.
Warm Spring Series: Who Lives in the Water?
Wednesdays, May 8 – June 12, 10-11am
Six-week series!
This program is sold out. Watch for another preschool series coming up in the fall!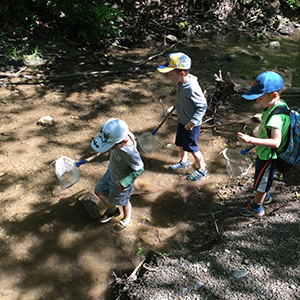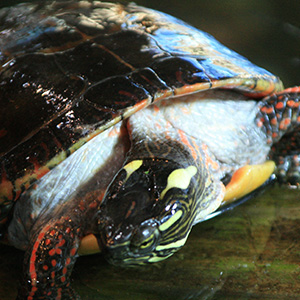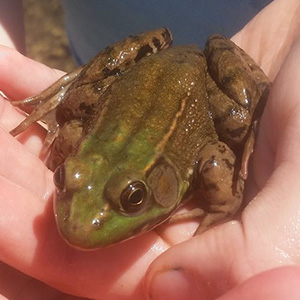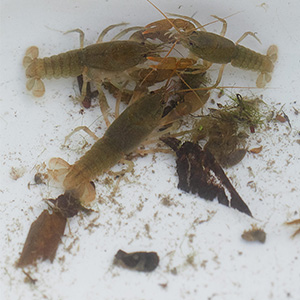 May 8 –Fish!
From little minnows to hungry trout, our stream is full of fishy life! We'll visit the riffles and runs to see just how fish live so well in the water.
May 15 – Salamanders and Newt!
What makes a salamander different from a newt? Who knows! They are fun to find though! We'll wiggle our way to some of the best salamander spots in Baltimore Woods to see who's hanging out under the mossy rocks.
May 22 – Turtle Power!
It's hard to not love a turtle. This week we'll meet our resident box and wood turtles in the Nature Center and then head out to the pond to see if we can see a painted or even a snapping turtle!
May 29 – Under Rocks Under Water
This week is all about hanging out by the creek! There are hundreds of tiny creatures living under the rocks in the water and we are going to find them all!
June 5 – Frogs and More Frogs!
There's music in the air! From the deep banjos of green frogs to the high trills of toads, there's nothing like a good frog sing-a-long at the pond! We'll hop on down to have a listen.
June 12– Pond Secrets
Ever wonder what's hiding down in the bottom of a pond? Let's go find out! We'll bring some nets and jars to dig around for the secret creatures of the water.