Go all in with nature at the

Baltimore Woods Earth Day celebration!
Saturday, April 23, 2022

12:00 – 4:30pm
A free community event and the
perfect fun-filled afternoon for the whole family! 
Celebrate Earth with Baltimore Woods Nature Center and learn the many ways you can go all in with nature in 2022! Look for pollinators, use a microscope to see nature in a whole new way, become a bird in the migration obstacle challenge, be a citizen scientist, meet people from nature and conservation-based organizations around Central New York and get involved, and take home and plant an oak seedling that might benefit nature for 300 years! There are so many things you can do to keep nature a part of your life every day no matter where you are.
In addition to demonstrations, games, information stations, and hands-on activities, our Land Steward will be leading guided hikes for adults on an off-the-map adventure to see parts of the new 90-acre addition to the Baltimore Woods Preserve.
Check out the fun you can have with your family for free on Earth Day!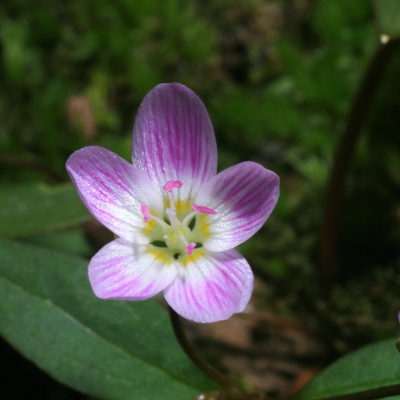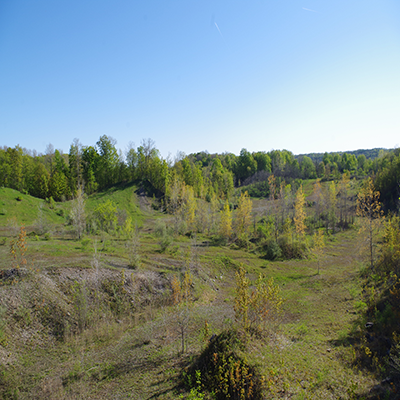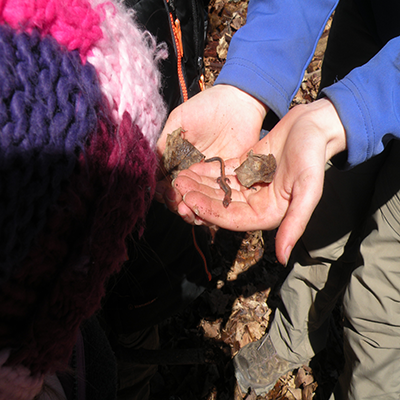 Trail of Beauty
Enjoy the printed words of naturalists past and present
Blacksmithing Demo
Mark Teece combines nature and art at the Log Cabin
Guided Hikes
Adults can sign up to join our Land Steward on a guided hike through our new 90-acre addition
Watershed Demonstration
Watch how water travels across the landscape
Info Booths
Learn about local environmental organizations
Pollinator Toss Game
Help the pollinators find their flowers
Wings on the Move!
Experience the challenges of being a migrating bird in this obstacle course
Who's Call Is It, Anyway?
Birds talk almost as much as people, can you tell who's singing?
Habitat Habitat!
Make a home for an animal
Scavenger Hunt
Search high and low for these scavenger hunt items
MicroLife
Get up close with the overlooked and underappreciated
Log Rolling!
Discover the many creatures living beneath the logs
A World of Insects
Insects are so important to a healthy environment. Can you find any?
Oak Trees
Oaks are so valuable for wildlife. Take one home to plant!
The Fox's Den Play Area
Take time for nature play!
Sidewalk Chalk
Draw your favorite things from nature on our sidewalk mural
Selfie Station
Write your Earth Day pledge and take a photo to commemorate your day!