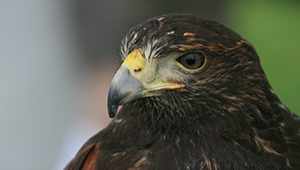 May 1
Derby Hill Field Trip
10am-12pm
Spring hawk migration peaks in April, and the Derby Hill Bird Observatory is the best place around to catch it. Hundreds of raptors fly overhead each day on their way north around Lake Ontario, surely a sight to see! Meet at Baltimore Woods at 9am to carpool, or meet the group at 10am at Derby Hill. Dress warmly and bring binoculars. Program for adults. $6 for members; $9 for public.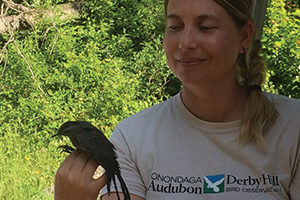 May 3, 10-11am
The Bird Banding Project at Baltimore Woods
Alison Kocek, one of our bird banders, will share the results of last year's banding efforts, this year's plans, and insights into how bird banding efforts help scientists and land managers help the birds. This program will include an indoor presentation and an easy walk outside. Program for adults. $6 for members; $9 for public.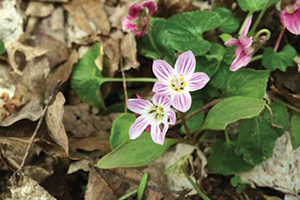 May 5 & 6, 2-3pm
Weekend Wildflower Walk
Audrey Loewer for a pleasant walk through one of the wonders of spring. Each week, new species will bloom and Audrey will reveal their past and present medicinal and culinary uses. Call for accessibility information. Donations appreciated. For ages 15 and up.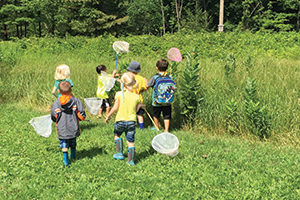 May 9, 10-11am
Nature's Little Explorers: Warm Spring Series
Late Spring is a great time of year to explore; the woods are always changing and we'll try to see it all! Through crafts, games, exploration and imaginative play, each week will bring a different adventure. Daily titles in order: Bird Nests, Good Smells, Snails and Slugs, Turtles and Snakes, Nature Babies, and How Many Legs? Program for ages 3‐5. Children must be accompanied by an adult. Lessons will go outside every day, so be sure to dress for the weather. This six‐week series will meet on Wednesdays, May 9, 16, 23, 30, June 6, 13. $35 for members; $50 for public.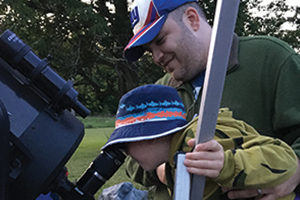 May 11, 8-10pm
Star Party: Big Bright Jupiter
Spring skies will be in full view, plus Jupiter is at opposition, meaning it will be at its closest, biggest, and brightest for the entire year. Venus will also be visible at the start of the program. For all ages. Back‐up date May 12th. $6 for members; $9 for public.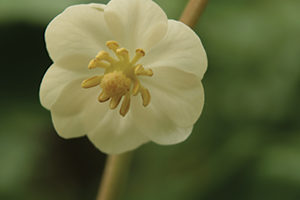 May 17, 10-11am
Wildflowers in May
Every spring Baltimore Woods turns into a wonderland of spring wildflowers. Join us on a peaceful stroll through the Faust Garden and Harrison Trail to admire these fleeting beauties and ponder the ephemeral nature of spring and ourselves. Program for adults. This will be an easy walk along flat trails. Please call for  accessibility information. $6 for members; $9 for public.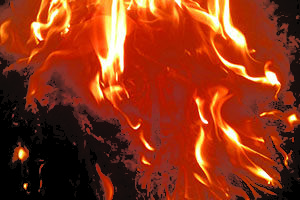 May 18, 9am-12pm
Homeschool Adventures: Fire and S.T.E.A.M.
Fire has fascinated and supported humans for thousands of years. We'll use S.T.E.A.M. to explore fire and heat, learn how to build a fire, and practice starting fires using nothing but our wits, modern tools, and some technological wonders of ancient humans. Program for ages 5‐17. Students must be accompanied by an adult and should bring a snack. $10 for members; $15 for public.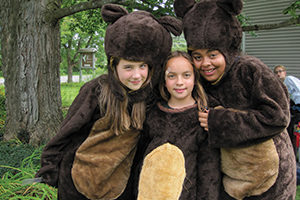 May 19, 11am-12pm
Teddy Bear Picnic
Today is the day! Grab your teddy bears, pack a lunch and join us for an adventure through the woods as we make our way to the pond because Today is the day the Teddy Bears have their picnic! For all ages. Bring a  packed lunch and blankets/chairs. $6 for members; $9 for public.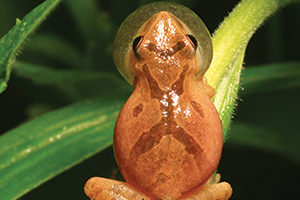 May 26, 8-10pm
Treefrogs and Peepers!
Treefrogs and spring peepers are perhaps the most elusive frogs ever. However, evenings in late May can be the perfect times to observe them at Philips Pond ‐ especially if there's a little rain. Join us for a night hike to the  pond to enjoy the treefrog‐peeper chorus and try to spot a few of these fascinating frogs. For ages 5 and up. This will be a night hike that includes one steep trail, bring a flashlight. $6 for members; $9 for public.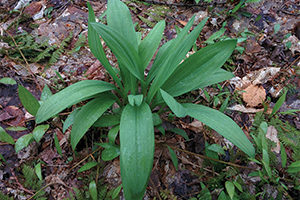 May 31
Wild Edibles Walk
10am-12pm
Join us as we ramble around Baltimore Woods searching for wild edible plants. Learn how to identify and harvest food from the wild; we will emphasize ways to do it safely and ethically. Program for adults. Meet at the lower parking lot. $6 for members; $9 for public.