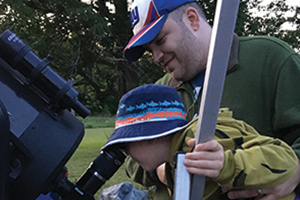 August 12: Star Party – Perseid Meteor Shower
8:30-11pm
The annual Perseid meteor shower, one of the year's finest. Plus great views of the heart of our Milky Way galaxy, and the ringed planet Saturn. Bring a lawn chair or blanket to sit back and watch for meteors while not looking through the telescope. We may also be able to get good views of Neptune. Back-up date August 13th. $6 for members, $9 for nonmembers.
Pre-registration for this event has closed; however, you are welcome to come to Baltimore Woods and pay our educator, Bob Piekiel, when you arrive.  We can accept cash or check at the time of the program, no credit cards.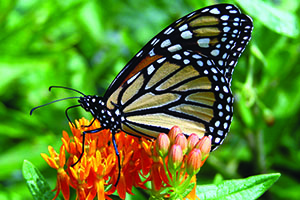 August 18: Butterfly Tea Party!  10-11:30am
It's tea time at Baltimore Woods! We will join our butterfly friends in search of the most delicious nectars of the garden, immersing our senses as we search for the perfect blend of herbs. While our teas are brewing, grab a net and catch a butterfly! Our fluttery friends may join us for the party as we sample our tea and eat tasty treats. For 3 and up. $6 members; $9 public.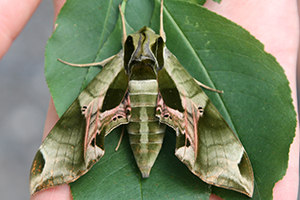 August 25: Ecological Detectives  1-3pm
Baltimore Woods is full of life this time of year: plants, animals, fungi, and more! Bring the family to search for clues of creatures that might be hiding in plain sight and explore how different parts of the forest ecosystem are connected. For all ages. $6 for members; $9 for public.